F-Block's shower room has a one-way observation mirror built in, of course.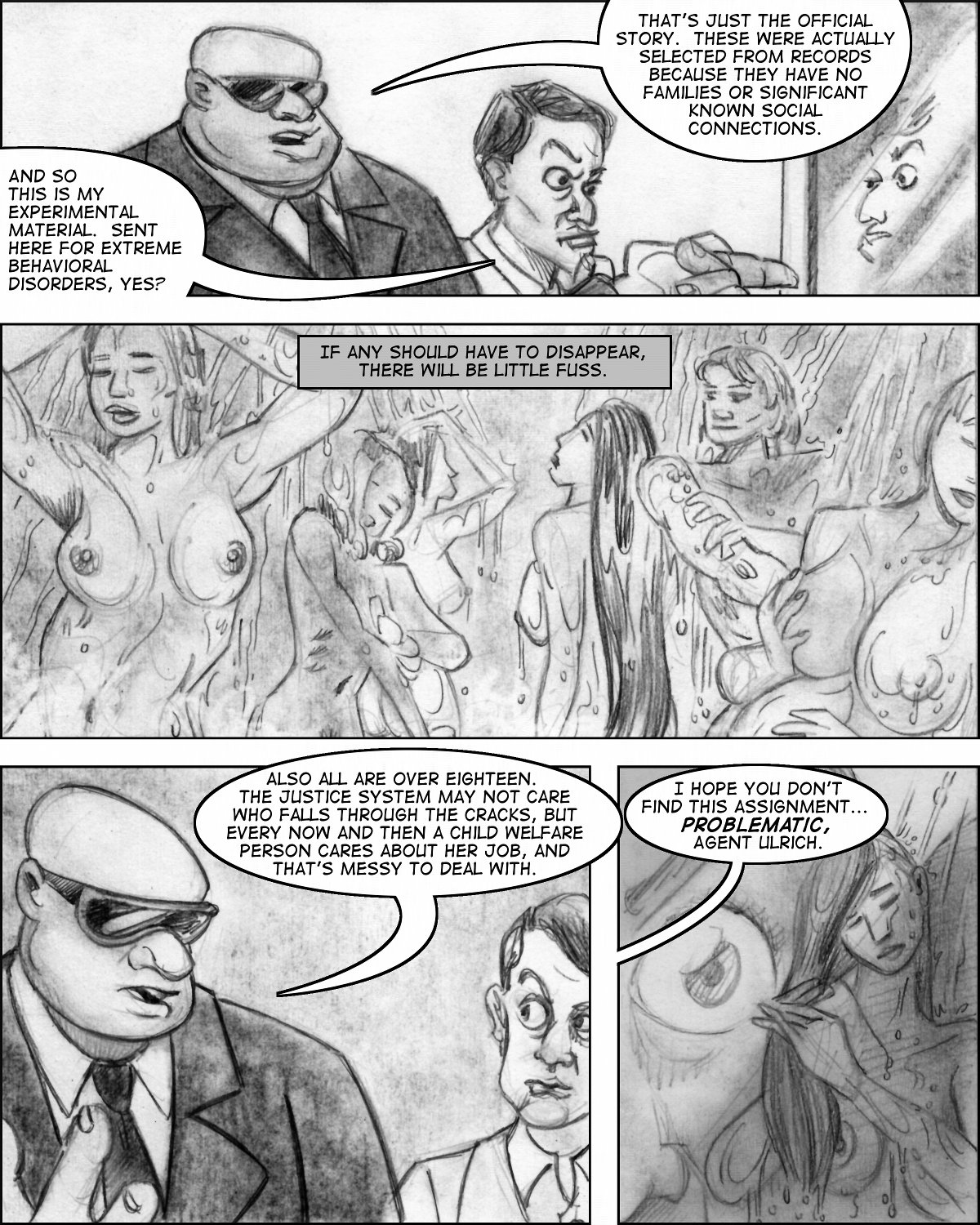 (Click on the image for larger size.

Invisible Girl, Heroine: Chapter One, Page Sixteen written and commissioned by Dr. Faustus of EroticMadScience.com and drawn by Lon Ryden is published under a Creative Commons Attribution-NonCommercial-NoDerivs 3.0 Unported License.)
The shower scene is was a must in the proper women-in-prison movie. This one, which has been the subject of discussion here before, had rather a lot of them.
Poster found at Pirate Treasure.