If you're going to be consuming powerful aphrodisiacs, it's best to be ready. If you're not ready, you'll need to improvise.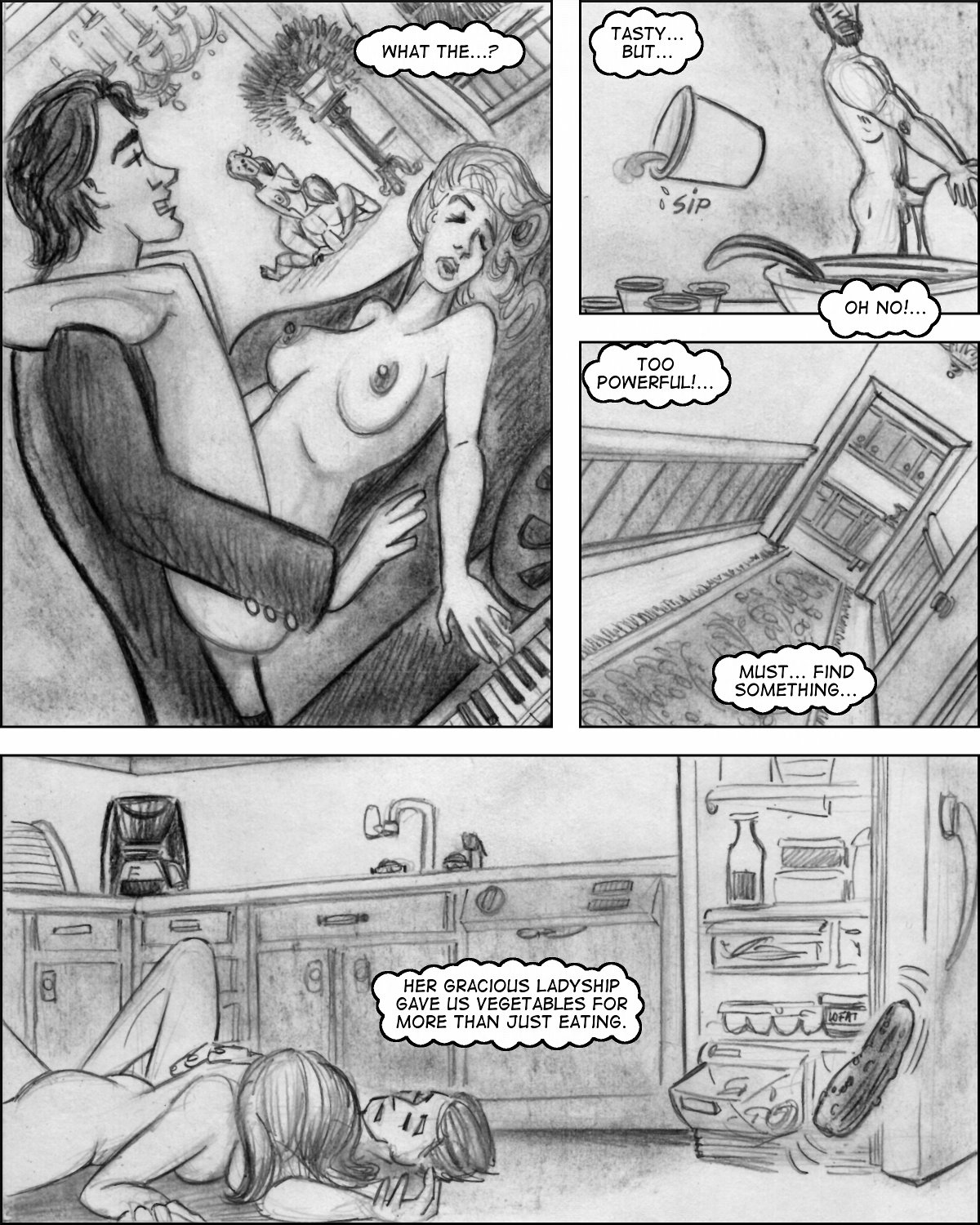 (Click on the image for larger size.

Invisible Girl, Heroine: Chapter One, Page Eighteen written and commissioned by Dr. Faustus of EroticMadScience.com and drawn by Lon Ryden is published under a Creative Commons Attribution-NonCommercial-NoDerivs 3.0 Unported License.)
Slightly on topic, an appealing photo of various putative aphrodisiacs, which, according to its source caption, appeared in Nugget Magazine in November 1968.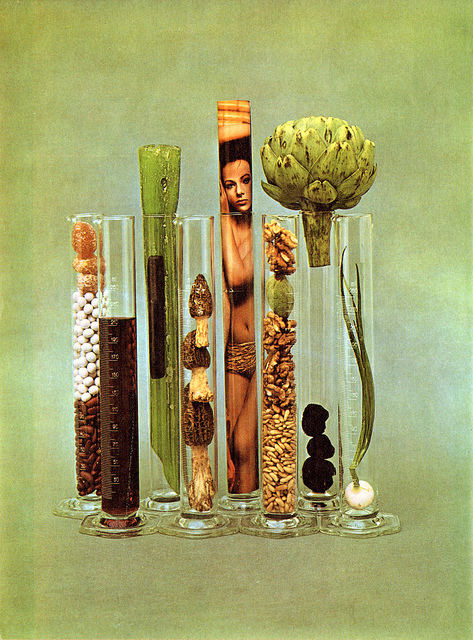 Image source is the tumblr steroge will do.