Colleen unleasehd.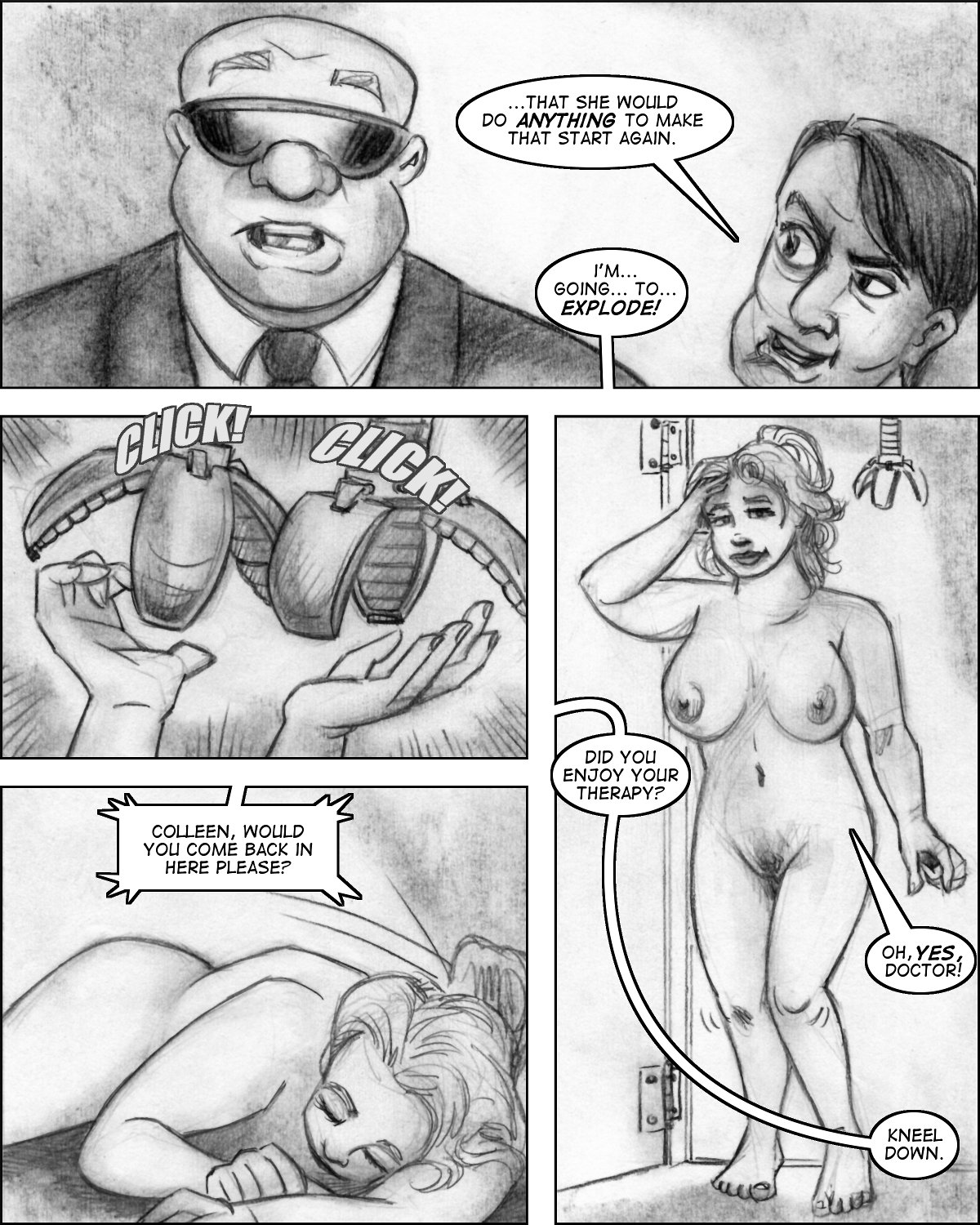 (Click on the image for larger size.

Invisible Girl, Heroine: Chapter Two, Page Four written and commissioned by Dr. Faustus of EroticMadScience.com and drawn by Lon Ryden is published under a Creative Commons Attribution-NonCommercial-NoDerivs 3.0 Unported License.)
A thug in service of the state, a pretty girl bound an peril. Save for the fact that what Colleen is undergoing is not technically torture, it seems we have a classic set of tropes in play here.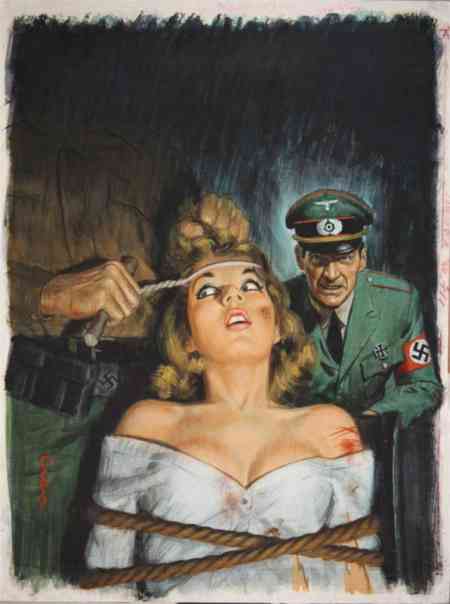 Image found at Fetish Artists.