Distinguished gentlemen of the military-industrial complex, our lovely performer!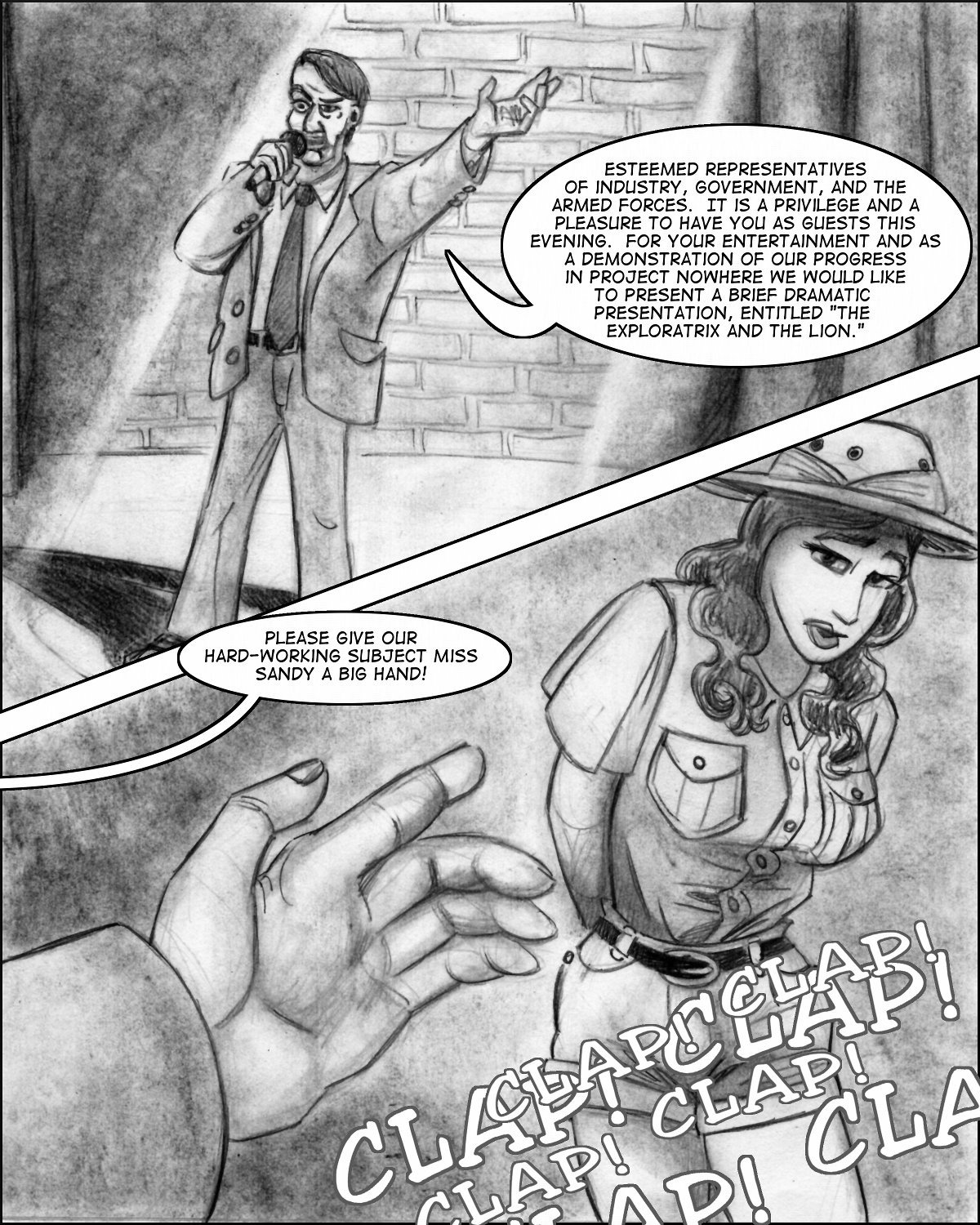 (Click on the image for larger size.

Invisible Girl, Heroine: Chapter Two, Page Thirteen written and commissioned by Dr. Faustus of EroticMadScience.com and drawn by Lon Ryden is published under a Creative Commons Attribution-NonCommercial-NoDerivs 3.0 Unported License.)
The "lady explorer" is a concept with considerable erotic potential, something that steampunk enthusiasts have been quick to figure out.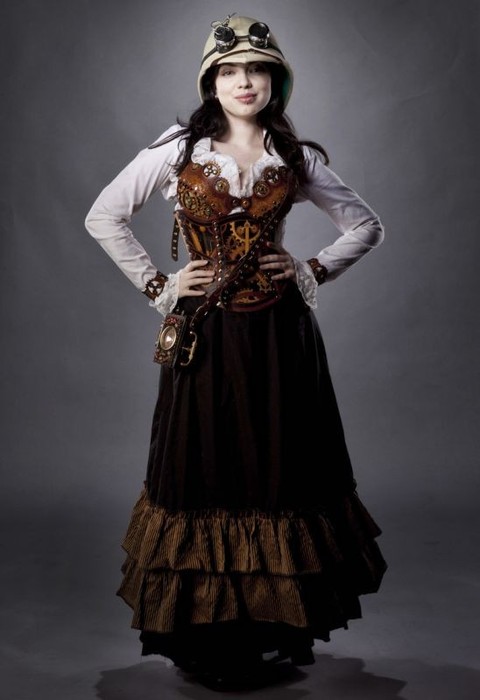 Image found at Steampunk-fr.com.