Things look bad for our performer, or are they?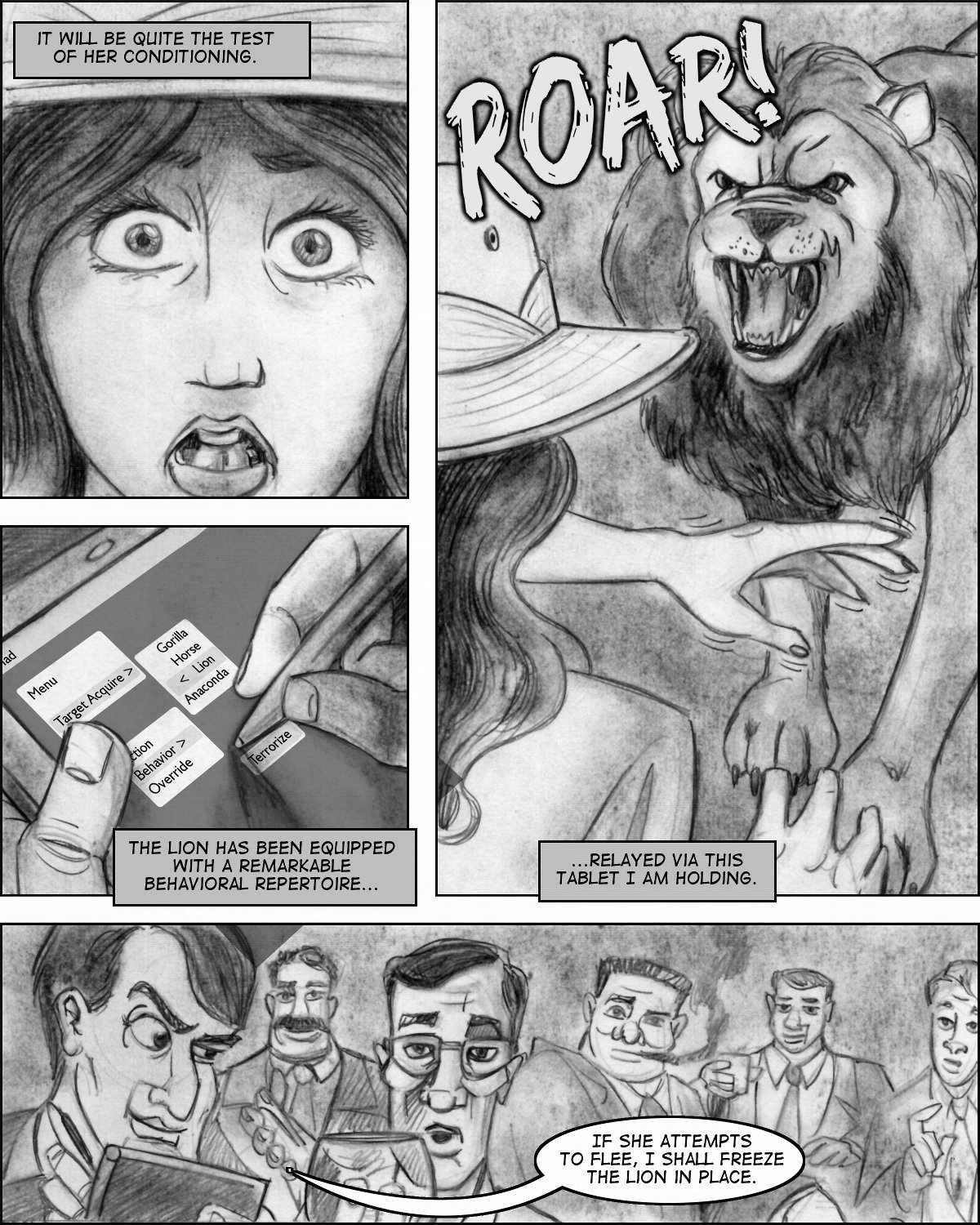 (Click on the image for larger size.

Invisible Girl, Heroine: Chapter Two, Page Fifteen written and commissioned by Dr. Faustus of EroticMadScience.com and drawn by Lon Ryden is published under a Creative Commons Attribution-NonCommercial-NoDerivs 3.0 Unported License.)
A cyborg lion! Someone's imagination is running away from ver.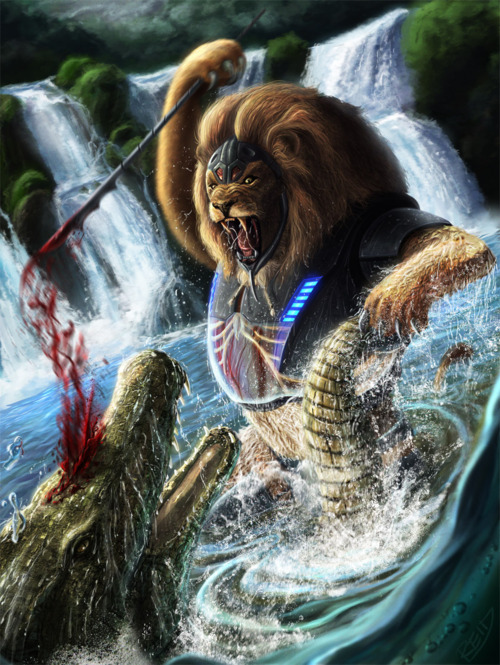 Image found at the tumblr The Mayor of Awesome Town, where it is attributed to artist Reid Southern.