Only minutes old, and already this pirate-copied version of Jill ("Jill-Prime" in the script) is already the subject of mad science experimentation.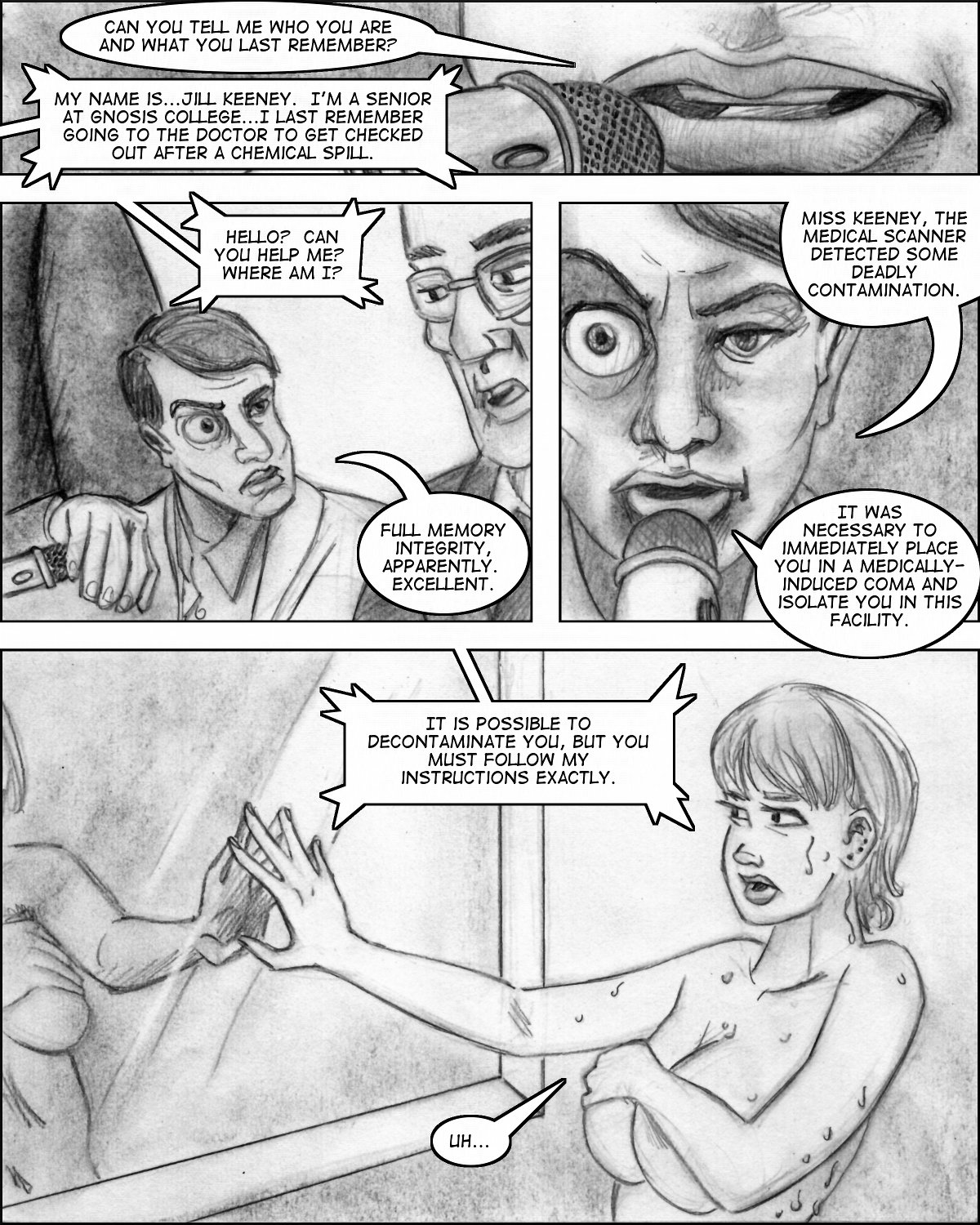 (Click on the image for larger size.

Invisible Girl, Heroine: Chapter Three, Page Twenty-Seven written and commissioned by Dr. Faustus of EroticMadScience.com and drawn by Lon Ryden is published under a Creative Commons Attribution-NonCommercial-NoDerivs 3.0 Unported License.)
The girl victim of mad-science medical experimentation reminds me of another movie on my to-watch list, Pedro Amodovar's The Skin I Live In (2011).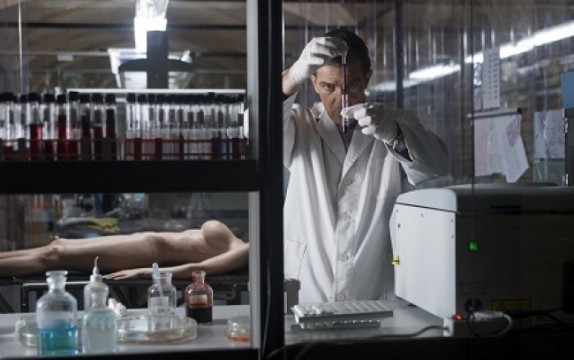 Screenshot from a review at We Got This Covered.