And we have reached the end of another chapter of Invisible Girl, Heroine, or almost so, because our ending pin-up for this chapter is a little…unusual. It's not just the pin-up, but it's also the culmination of a convergence of one of our storylines and a might-have-been crossover with Lon's They Want Our Women series (first installment here).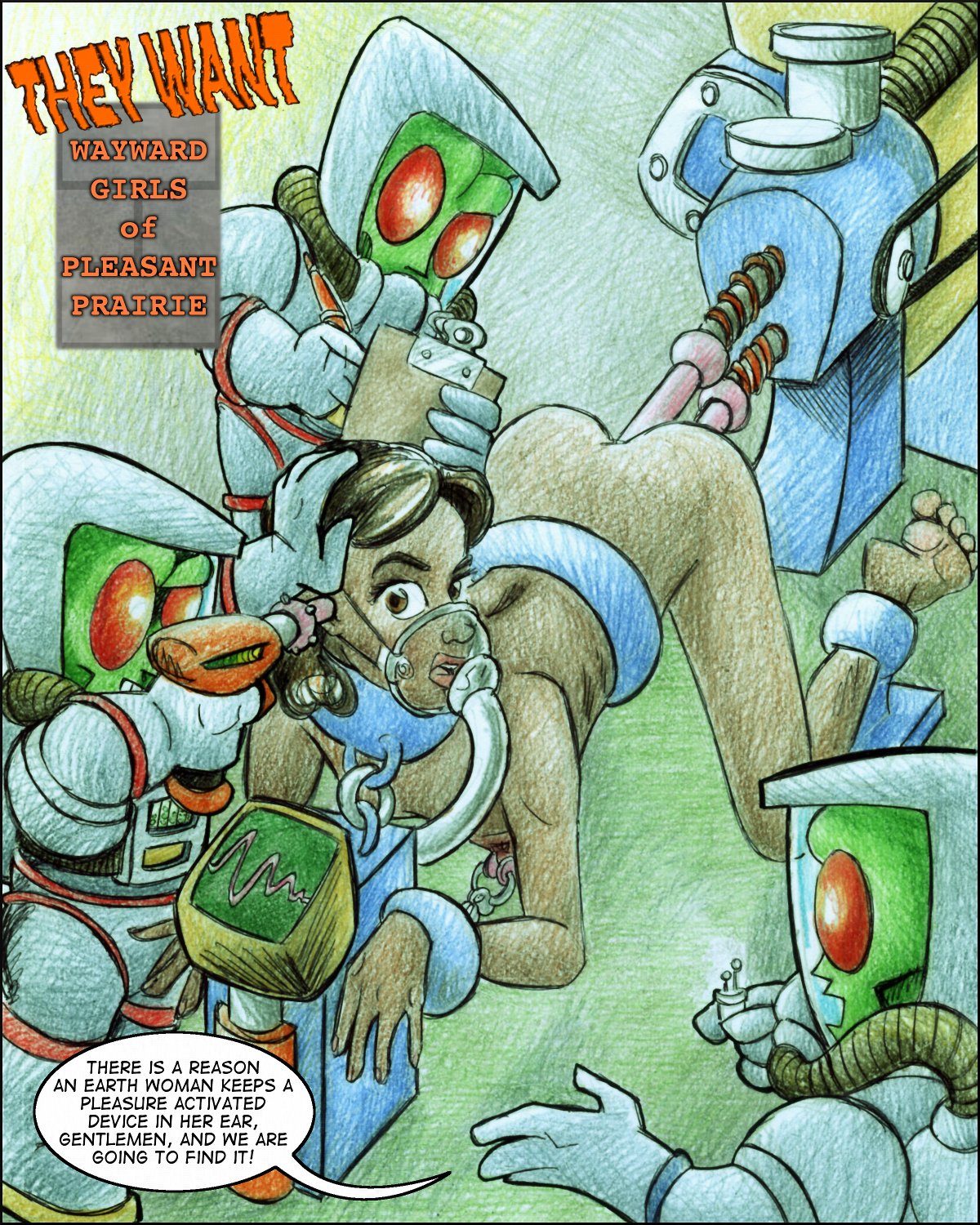 (Click on the image for larger size.

Invisible Girl, Heroine: Chapter Three, Pin-up written and commissioned by Dr. Faustus of EroticMadScience.com and drawn by Lon Ryden is published under a Creative Commons Attribution-NonCommercial-NoDerivs 3.0 Unported License.)
As always, publication editions of the chapter just completed are available in Comic Book Archive (.cbz), Portable Document Format (.pdf) and MOBI for e-book readers (.mobi). You can download any of the publication editions directly by clicking on the appropriate icon below.
And that wraps it up for Chapter Three, but hardly for the volume. Watch this space for the start of Chapter Four tomorrow!