Who else but Michiko?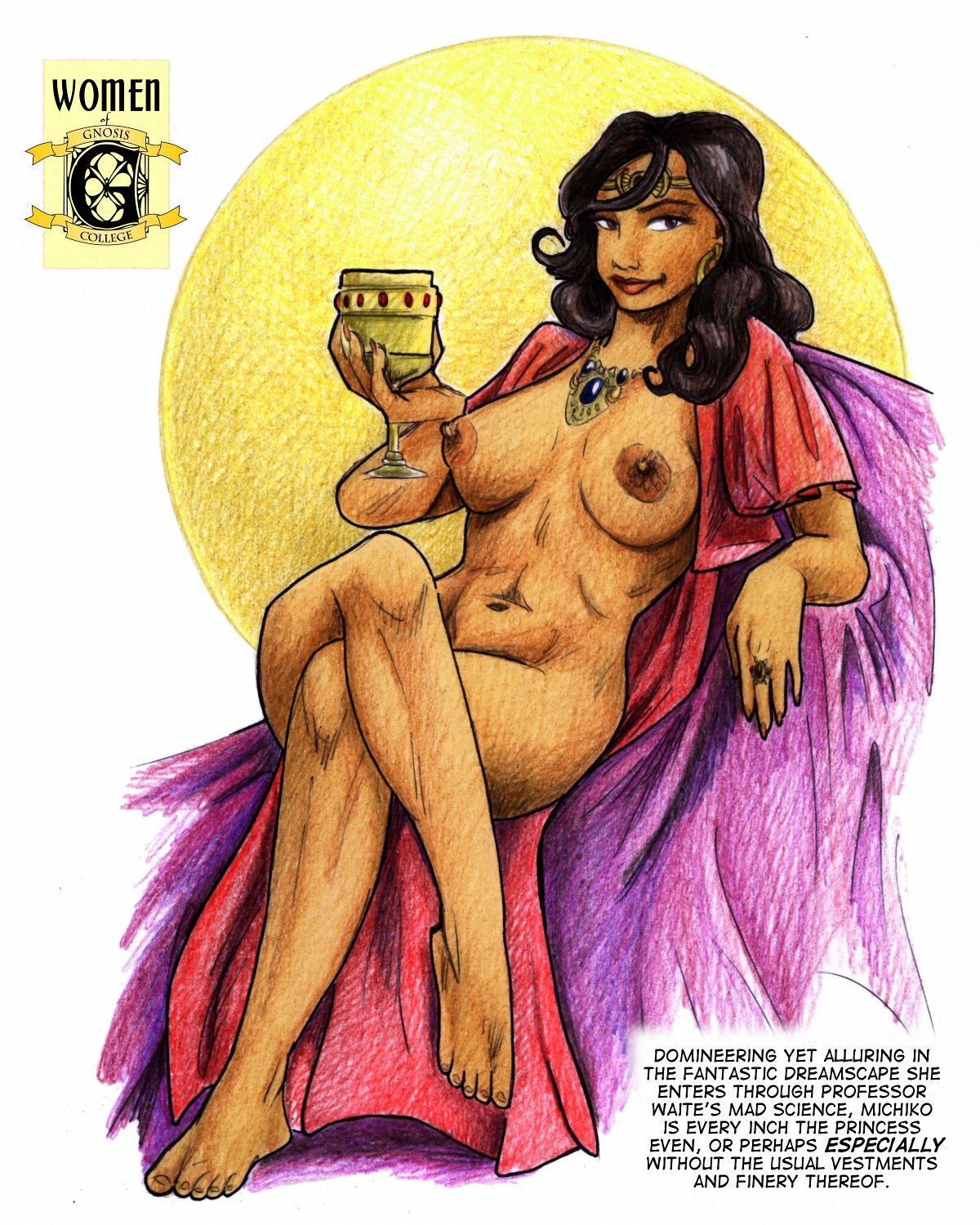 (Click on the image for larger size.

Gnosis Dreamscapes: Chapter One, Pin-up written and commissioned by Dr. Faustus of EroticMadScience.com and drawn by Lon Ryden is published under a Creative Commons Attribution-NonCommercial-NoDerivs 3.0 Unported License.)
Update: As always, publication editions of the chapter just completed are available in Comic Book Archive (.cbz), Portable Document Format (.pdf) and MOBI for e-book readers (.mobi). You can download any of the publication editions directly by clicking on the appropriate icon below.