It is with great pleasure that I can note that Lon Ryden, the tireless and able illustrator of the Tales of Gnosis College has some new and original work of his own out and available. There's his own imMATURE COMICS #1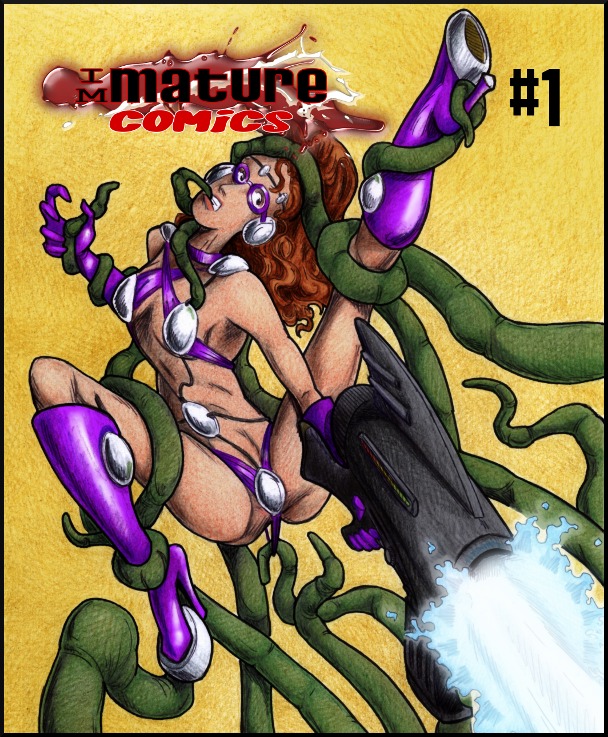 This new work, which Lon has been looking forward to for a long time, contains three short stories, short stories: "These Dreams Are Not My Own," "Sisterous Sinister Came Suddenly," (by Flex Lamont) and "Young Orgus, Part 1" plus a color pin-up of a Tempuzan high priestess, a bonus full color "They Want Our Women!" panel and a drawing of some sexy young ladies sharing a tender moment in bed by Ariel Roberts. "These Dreams Are Not My Own" promises a lot of tentacle sex, and "Young Orgus" contains, among many other things, a Gnosis College crossover reference. All yours for the price of $4, for which price Lon will throw in, at no extra cost to you, a full-color PDF of "These Dreams Are Not My Own," delivered to you through the modern miracle of electronic mail.
And also now available is The Perils of Penelope Pornstarr #6.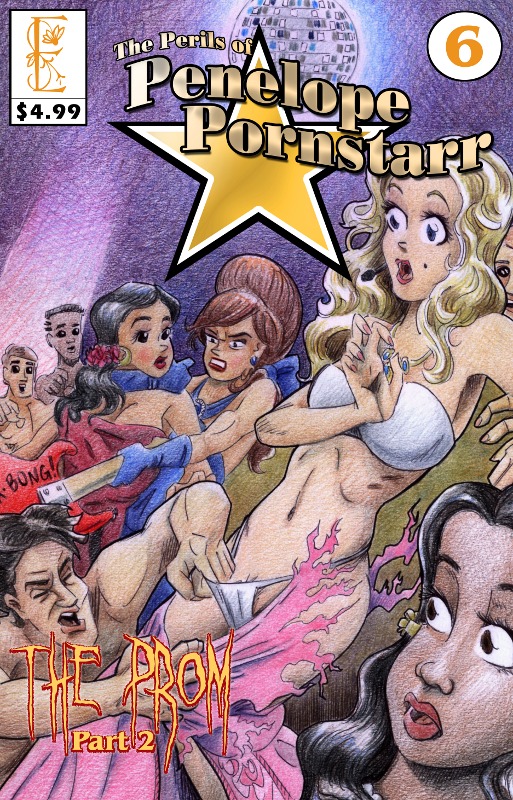 You might ahve thought your high school prom was an ordeal, but I'm willing to bet yours didn't include and invasion by crazed sex zombies. For the heroines of Lon's signature comics series things were, shall we say, rather different. Not to be missed.
So get out there and buy stuff! You can get it all (and much more besides) at Lon's Ebay store or, if you're a DeviantArt user, by noting him.