This one's a bit tricky: because it's a large image of a pony-girl race (in which S is obliged to compete, naturally) Lon decided to expand it out across two pages. In a printed medium, it would expand across the fold. Since we're not in the printed medium, I'll present both pages and a smaller composite. First the verso page: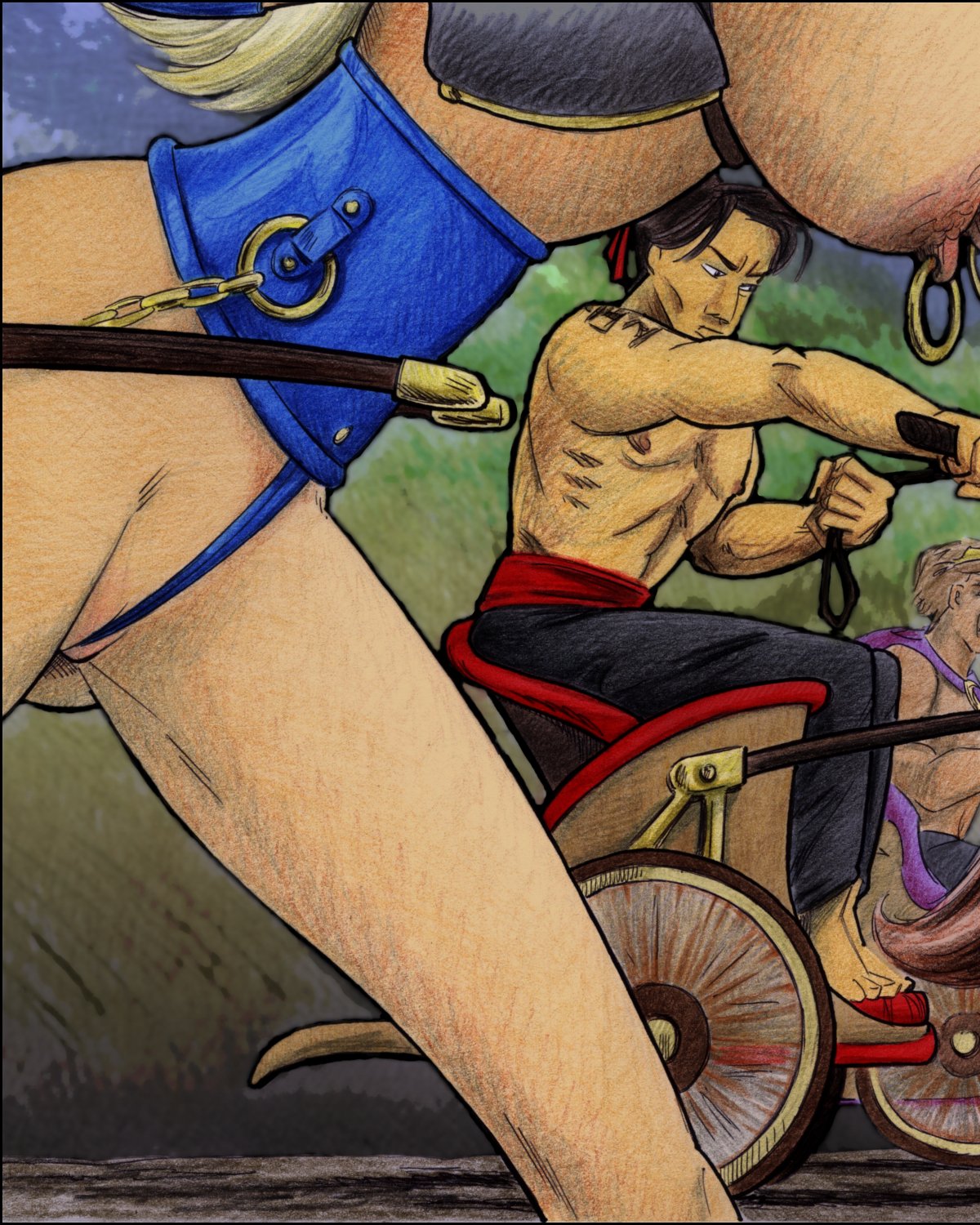 And then the recto: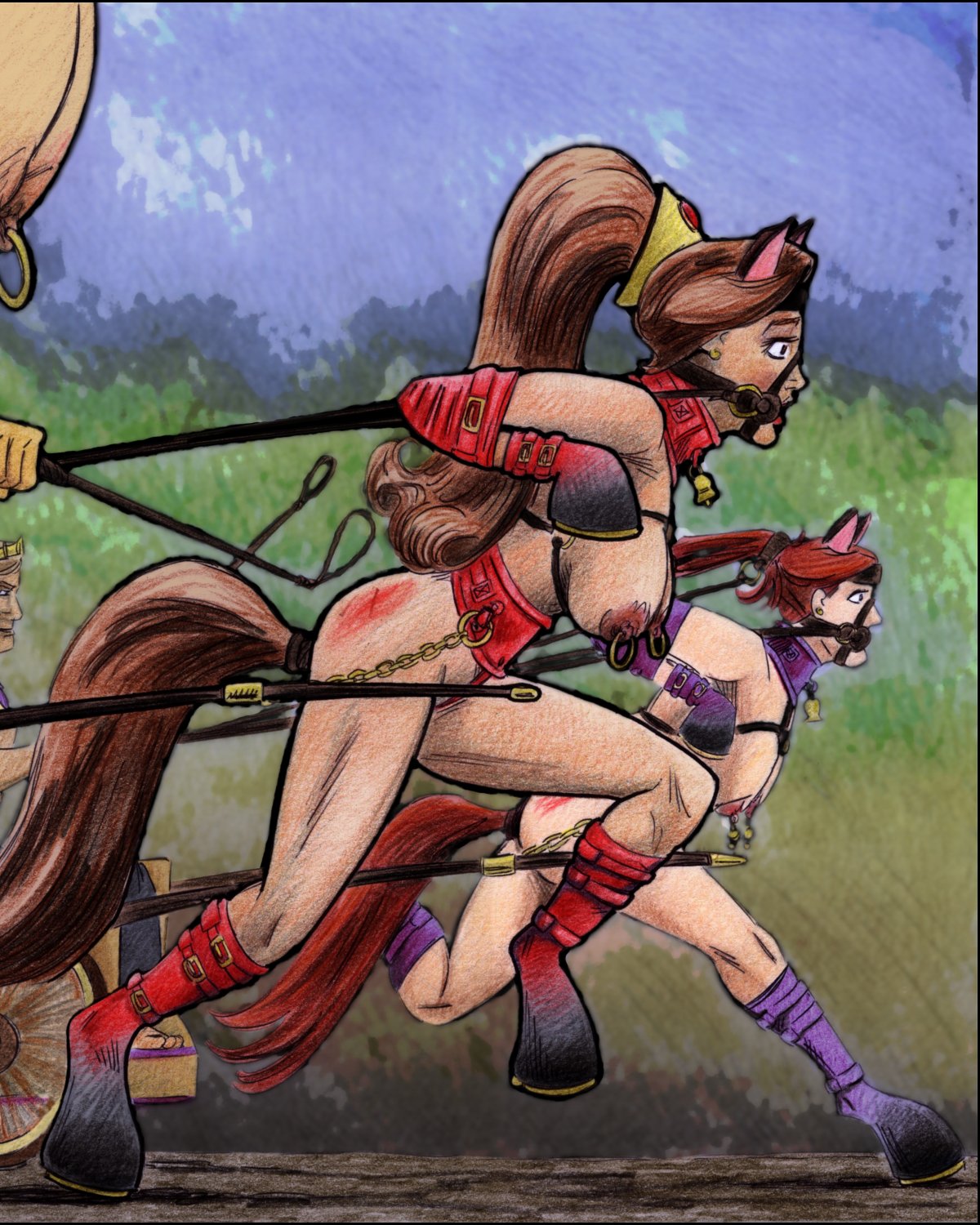 And then a composite.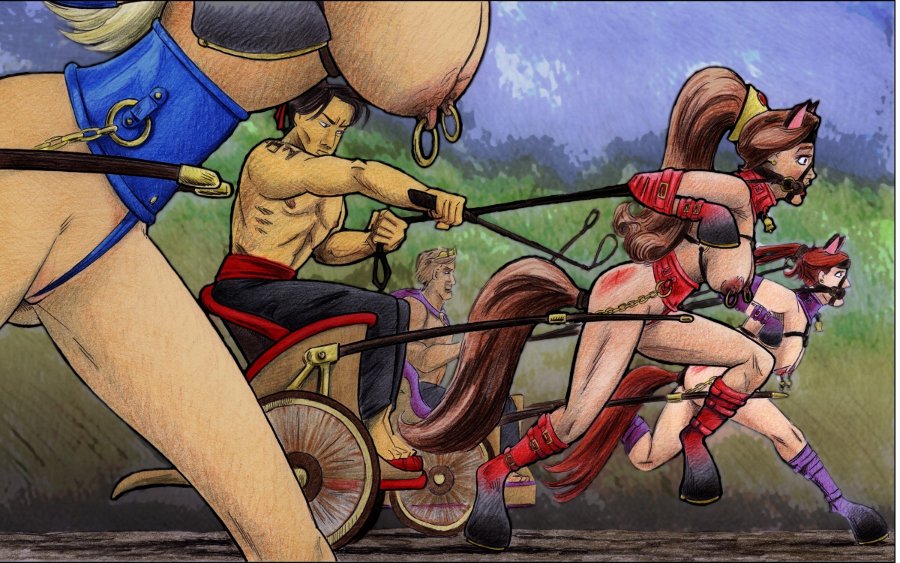 (Click on the image for larger size.

Gnosis Dreamscapes: Chapter Five, Page Twenty-Three (verso, recto, and composite) written and commissioned by Dr. Faustus of EroticMadScience.com and drawn by Lon Ryden is published under a Creative Commons Attribution-NonCommercial-NoDerivs 3.0 Unported License.)