A spreadsheet. Figures.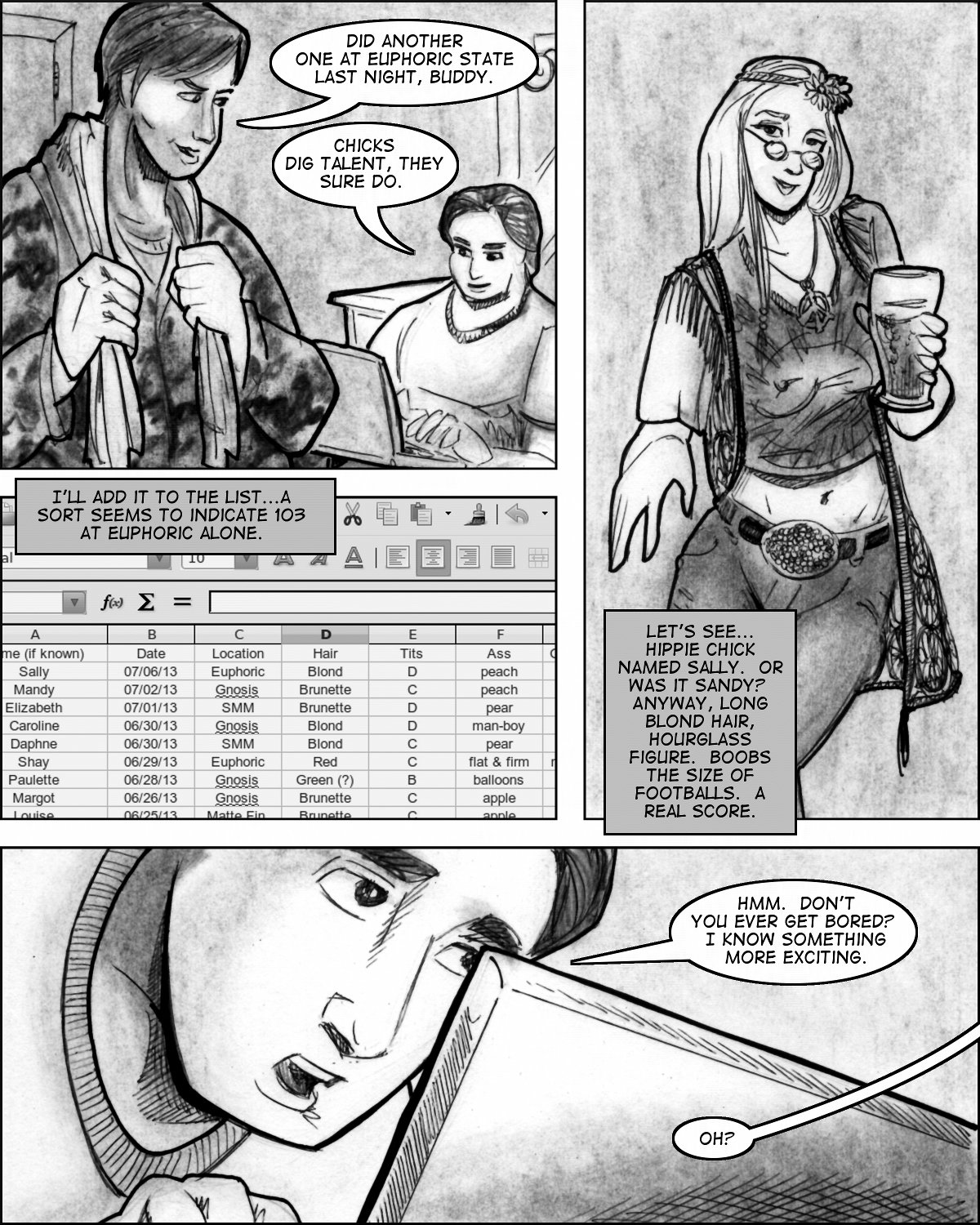 (Click on the image for larger size.

Where Am I?: Chapter One, Page Six written and commissioned by Dr. Faustus of EroticMadScience.com and drawn by Lon Ryden is published under a Creative Commons Attribution-NonCommercial-NoDerivs 3.0 Unported License.)
Update: I rather foolishly forgot to include the historical antecedent to this odd little scene.
I can hardly help it, as Kiri Te Kanawa was probably my first major opera crush.