Hardly surprising that the concept should have an entire magazine dedicated to thereto. Original post here.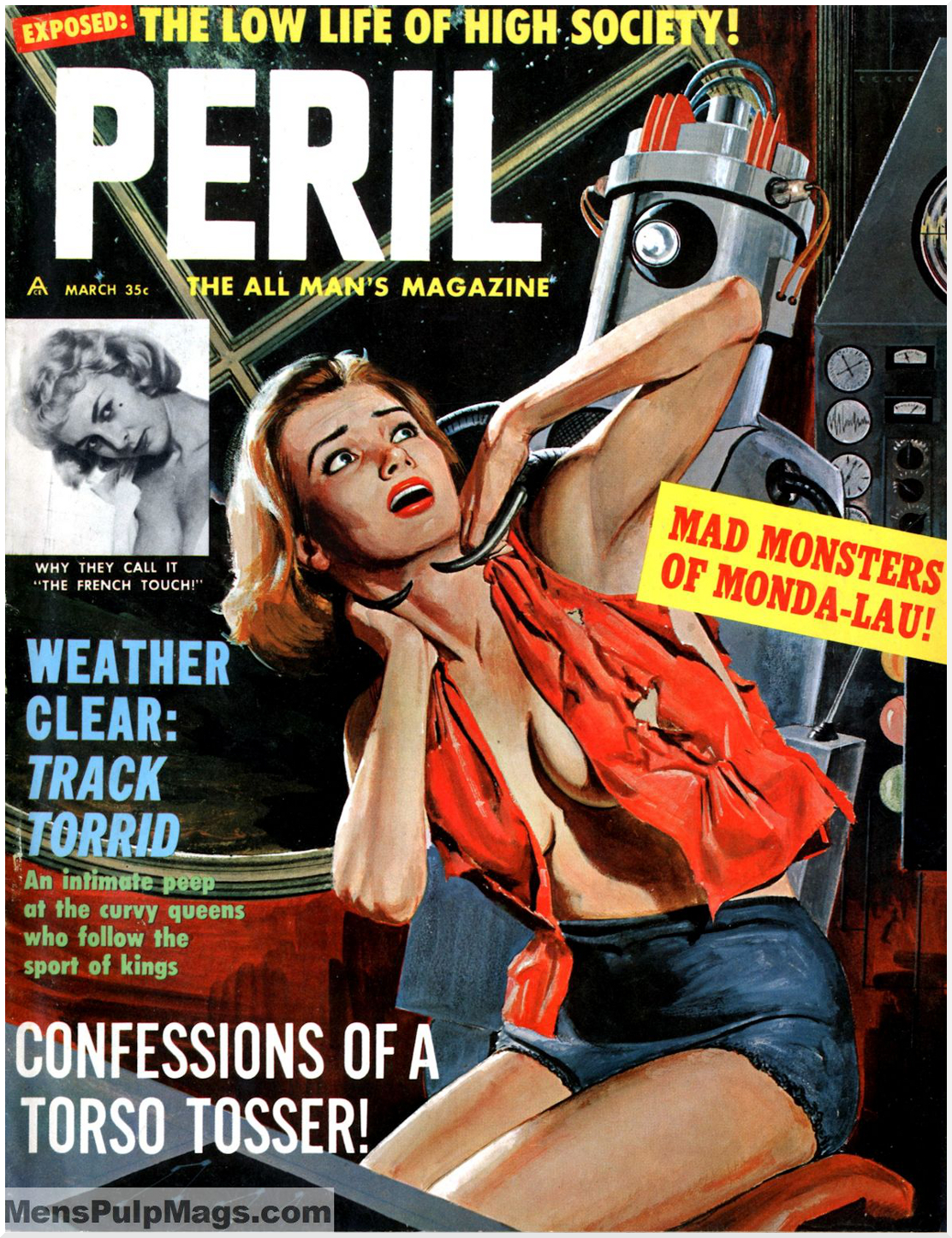 Original text:
Peril, March 1962
Cover art by John Duillo 
Cover text:
Peril: The All Man's Magazine. Exposed: The Low Life of High Society. Why They Call It "The French Touch!" Weather Clear: Track Torrid. An intimate peep at the curvy queen who follows the sport of kings. Confessions of a Torso Tosser! Mad Monsters of Monda-Lau!