Original post here.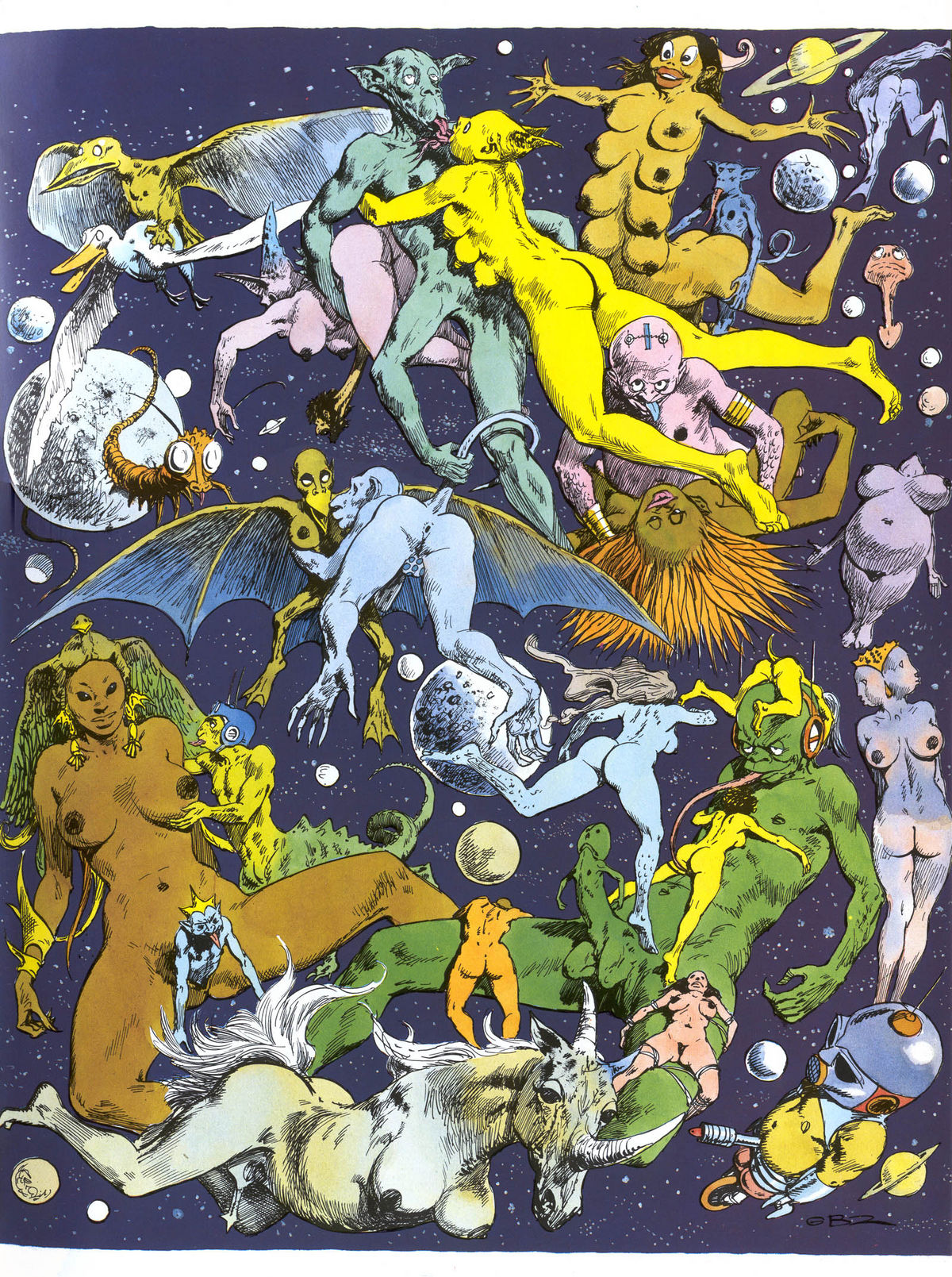 Sourced to Old Erotic Art.
Bonus Image Provenance: I commissioned Bacchus at ErosBlog to research this image further, and he has come up with the following additional details.
According to this page, your image is "Cosmic Sex" by French artist Guido Buzzelli, appearing in a 1980 album called Buzzelliades:

http://nikosolo.voila.net/Orgies.htm

This album of art from Buzzelliades confirms the sourcing and contains other images of potential interest:

http://vk.com/album-34849684_161218835

See, e.g., the unicycle-android with erect penis:

http://cs403922.vk.me/v403922553/2a37/oTsSr-FknjE.jpg

One copy of Buzelliades itself appears to be currently available on the Canadian version of eBay:

http://www.ebay.ca/itm/bd-Buzzelli-BUZZELLIADES-eo-1980-/150972325167

More information about Guido Buzzelli is available here:

http://en.wikipedia.org/wiki/Guido_Buzzelli
http://buzzelli.chez.com/
http://frboudet.pagesperso-orange.fr/buzzelliades.html
Bacchus is actively taking image research commissions, and if you have adult imagery you're curious to learn more about, I encourage you to visit Bacchus's introductory post for his image-searching service, where you can find details about how to commission him.