Original post here.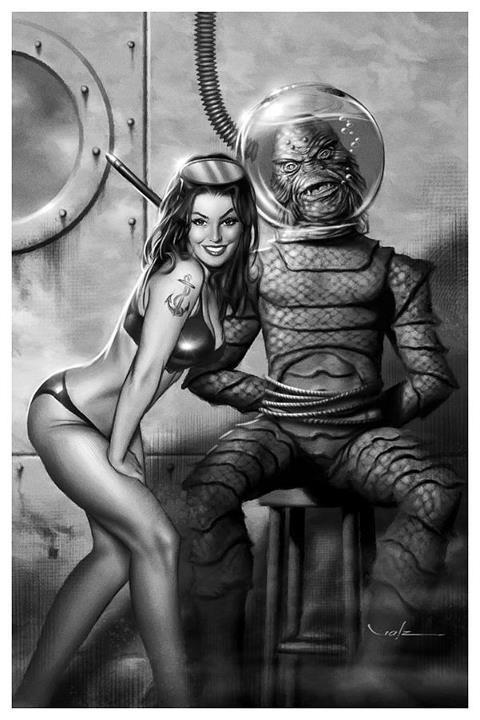 Sourced to Adnan Kondakçı via bleedingbetty1960. Original text:
Goggles girl (and creature companion…)
Bonus Image Provenance: I commissioned Bacchus at ErosBlog to research this image further, and he has come up with the following additional details.
As soon as I saw this I thought it might be another artwork by Carlos Valenzuela. Sure enough, it's on his DeviantArt gallery and is called "The Creature Exposed":

http://valzonline.deviantart.com/art/The-Creature-Exposed-213369406

Here's another nice gallery of Carlos Velanzuela art that includes this image:

http://pulpfactor.com/art/10003/illustrations-by-carlos-valenzuela/

It is also available as an artist-signed print on eBay:

http://www.ebay.com/itm/Carlos-Valenzuela-Signed-Pin-Up-and-Monster-Print-The-Creature-Exposed-8-5X11-/221187416968?pt=Art_Prints&hash=item337fcc2388
Bacchus is actively taking image research commissions, and if you have adult imagery you're curious to learn more about, I encourage you to visit Bacchus's introductory post for his image-searching service, where you can find details about how to commission him.