Original post here.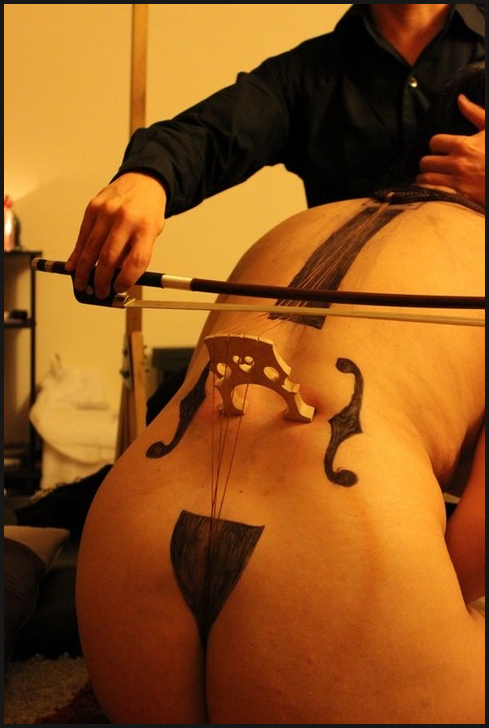 Original text:
Or maybe erotic mad cellist.
Additional image provenance by Bacchus
The attribution on this image is weaker than I would like. One of the intermediate posts in your twitter stream credits this image thusly: "By: Burzmali / https://fetlife.com/users/905360"

http://severinatvt.tumblr.com/post/31869324397/kinky-games-human-ello-by-burzmali

Fetlife is a social network for kinky people; it requires an account to view internal Fetlife links, and like many social networks, access is apparently limited even to members depending on "friend" status and/or privacy settings. That link does not work even for a random logged-in FetLife member; but when logged into FetLife, searching for "Burzmali" turns up a member listing using your image for an avatar and the identification "38 M Colombia." No other information about Burzmali is readily available on FetLife.
Bacchus is actively taking image research commissions, and if you have adult imagery you're curious to learn more about, I encourage you to visit Bacchus's introductory post for his image-searching service, where you can find details about how to commission him.