Meanwhile, Connie Morton seems to be getting vocally formidable (though one always sounds better in the shower).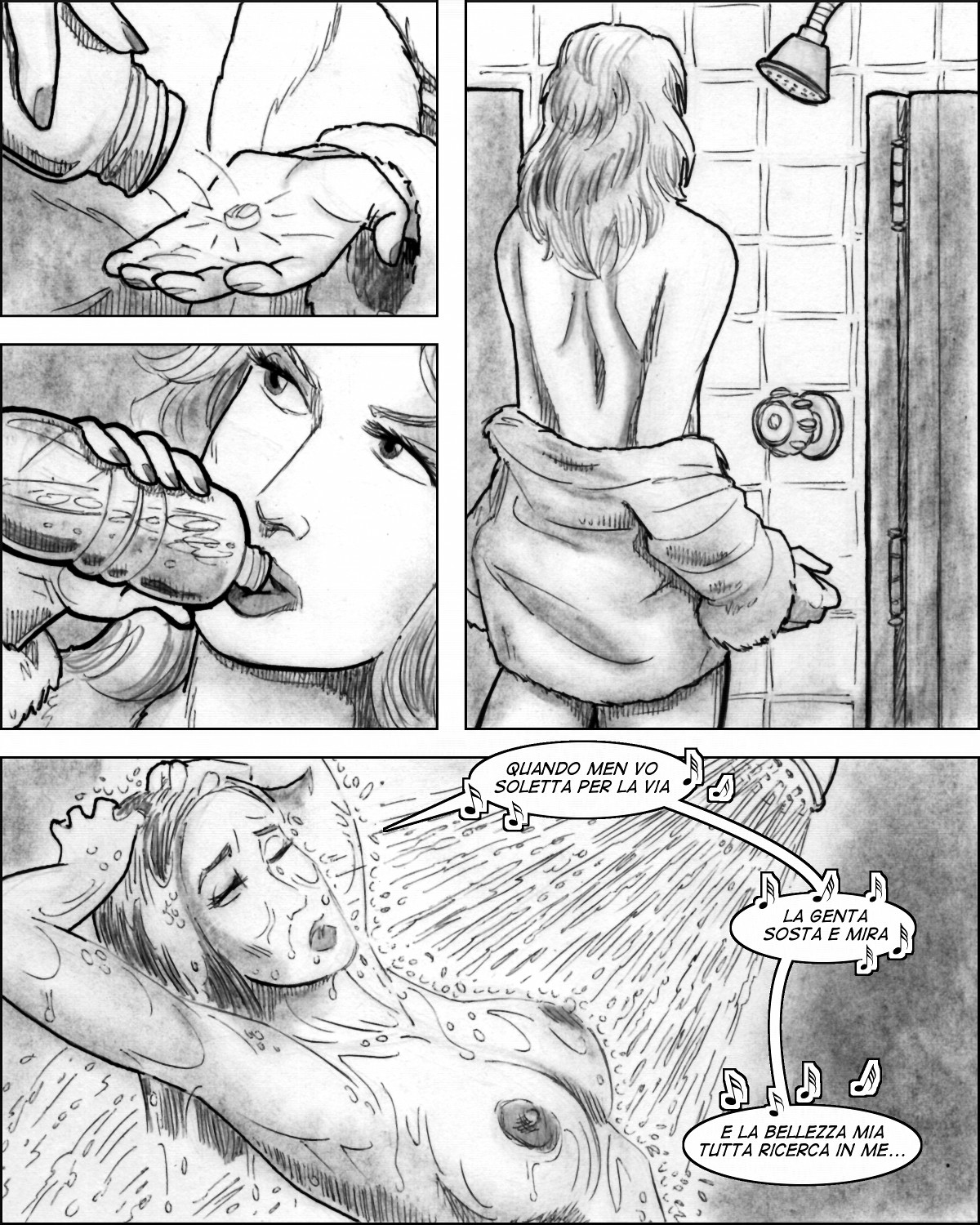 (Click on the image for larger size.

Commencement: Chapter One, Page Three written and commissioned by Dr. Faustus of EroticMadScience.com and drawn by Lon Ryden is published under a Creative Commons Attribution-NonCommercial-NoDerivs 3.0 Unported License.)
For those among you who haven't been to the opera in a while, she's singing "Quando me'n vo'" from Puccini's La bohème. And if you're curious about what it's like for real, here is a clip of one of my childhood opera crushes Lucia Popp singing it in a production at La Scala in 1979.