And the recto page of same, which continues the discourse between Jackson and Madder.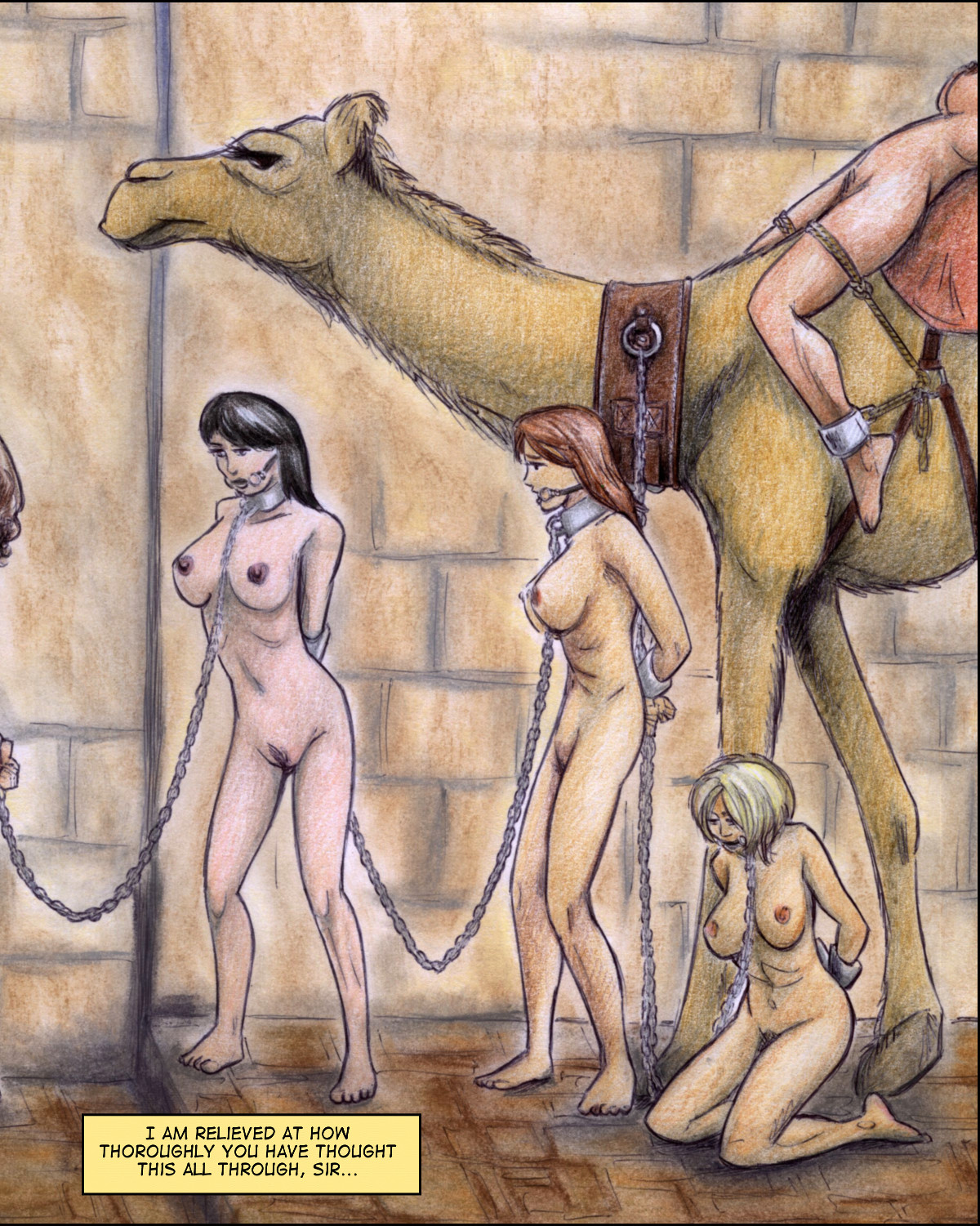 And as an early New Year's present, here is the whole thing. You can click on the smaller image to download the whole image in high resolution (4800×3000 pixels, about 19MB in size.)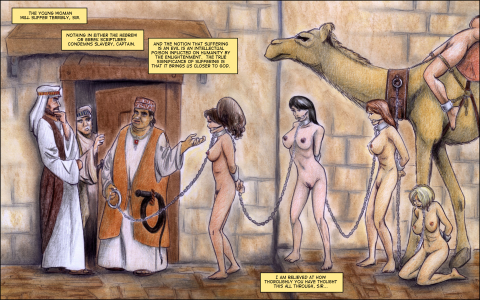 (Click on the images for larger size.

Commencement: Chapter One, Page Twenty-Six and Commencement: Chapter One, Slave Market written and commissioned by Dr. Faustus of EroticMadScience.com and drawn by Lon Ryden are published under Creative Commons Attribution-NonCommercial-NoDerivs 3.0 Unported Licenses.)