Page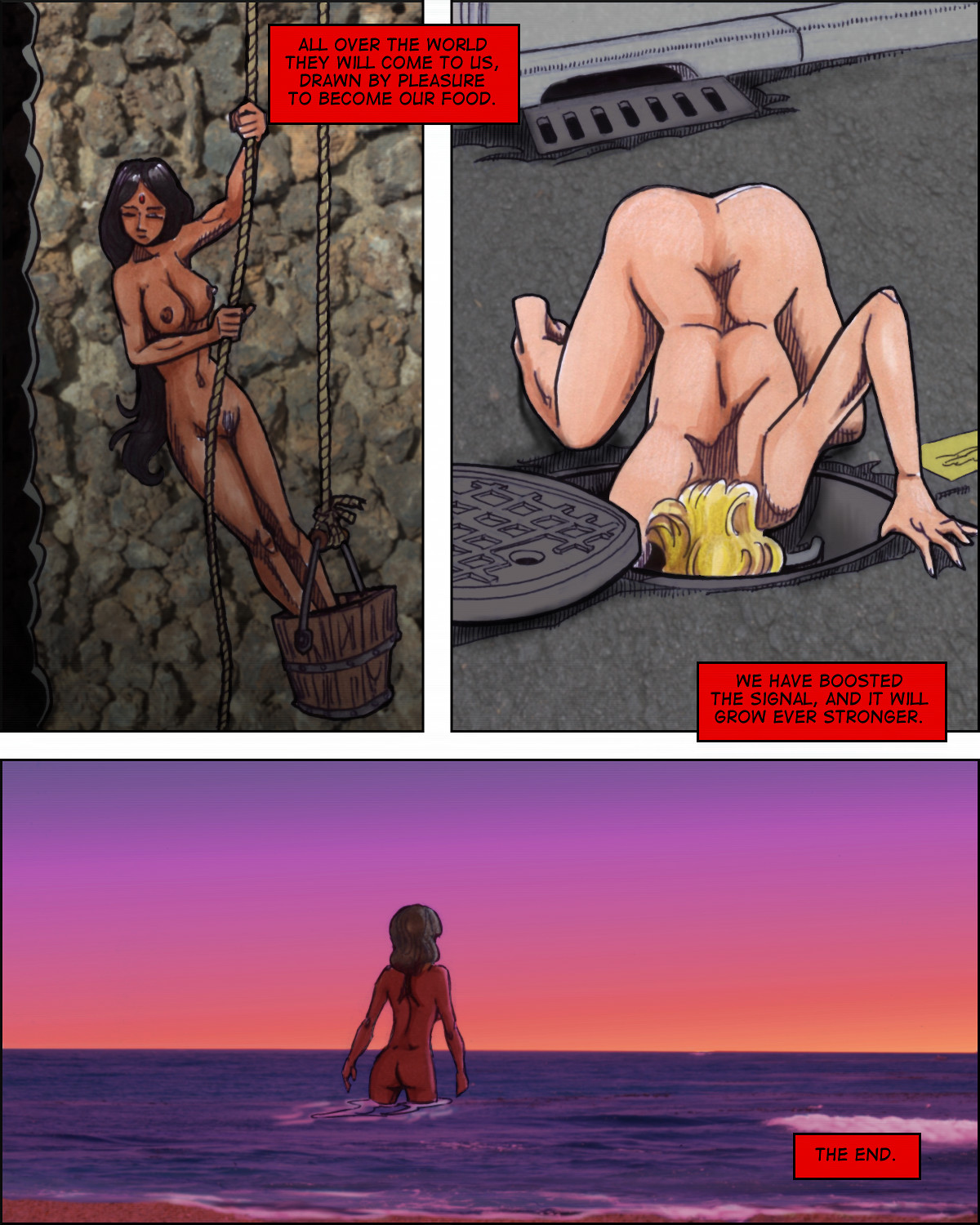 Script
PAGE 59 (Three panels)
Panels One through Three: Three examples of women, all of clearly different ethnicities, but all naked, one lowering herself down a well, one descending headfirst into a manhole, and third seen from behind walking out into the sea. The captions are to be distributed among the panels according to artist discretion.
Caption: All over the world they will come to us, drawn by pleasure to become our food.
Caption: We have boosted the signal, and it will grow ever stronger.
Caption: The end.
License
(Click on the image for larger size.

We Must Boost the Signal, Page 01 written and commissioned by Dr. Faustus of EroticMadScience.com and drawn by Lon Ryden is published under a Creative Commons Attribution-NonCommercial-NoDerivs 3.0 Unported License.)