A happy-looking cast. Original post here.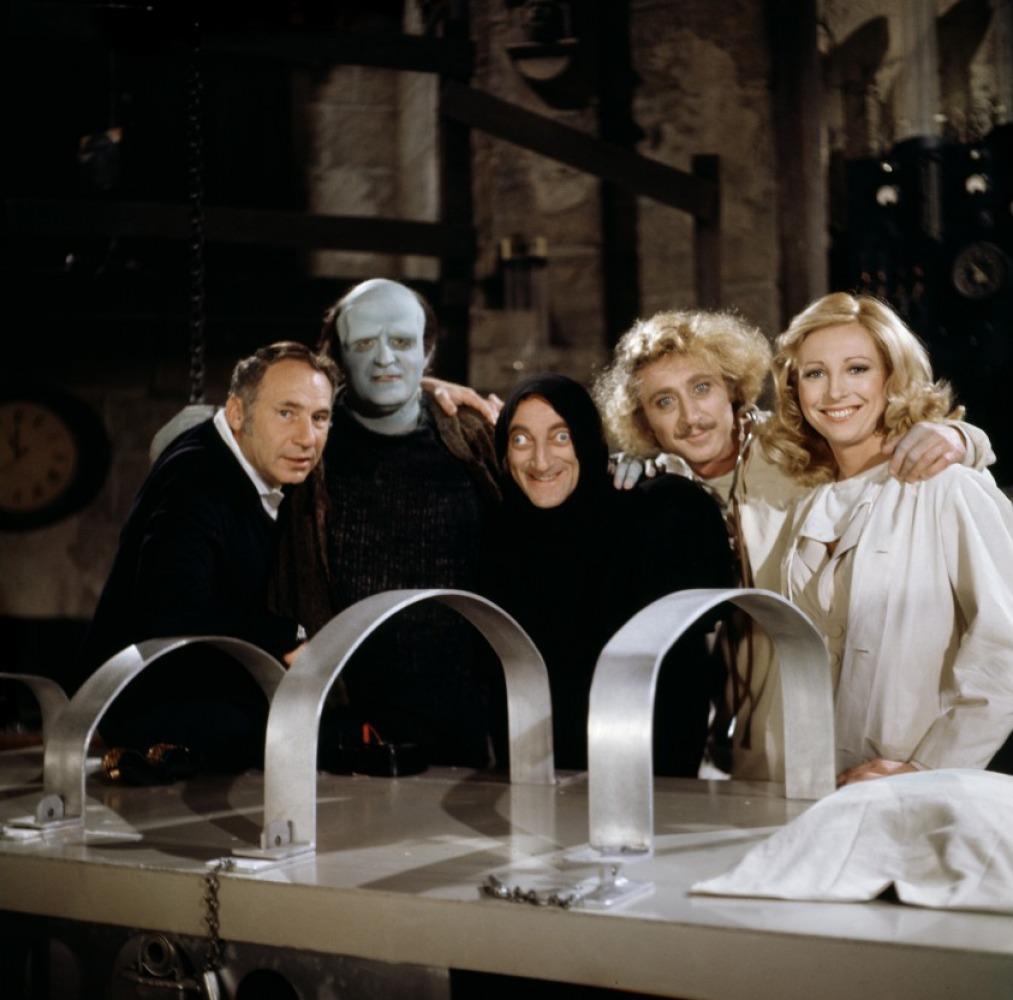 Original text:
How about a color photo from Young Frankenstein (1974)?  

Mel Brooks, Peter Boyle, Marty Feldman, Gene Wilder, and Teri Garr.  Young Frankenstein was a great parody because it showed a genuine love and admiration for its subject matter.  It poked fun at classic horror in a loving way.