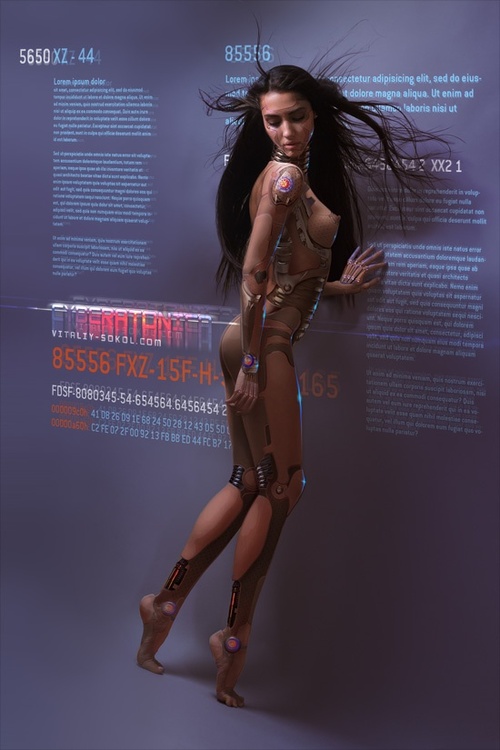 Original post here. Sourced to DIGITAL PUNK via cursedmaker.
This image was researched by Bacchus at ErosBlogBacchus at Erosblog as part of the "Γ commission." The results were originally published at Hedonix as Γ 001 – Beautiful Code. Here is Bacchus's research:
This image is titled Code and may be found on DeviantArt as part of the substantial Cyberatonica series by Russian artist Vitaly-Sokol, aka Willyam Bradberry. There is a companion image that is a closeup:

The artist also has a Russian-language site and blog where more of his work may be found.