Squicky — runs below the fold.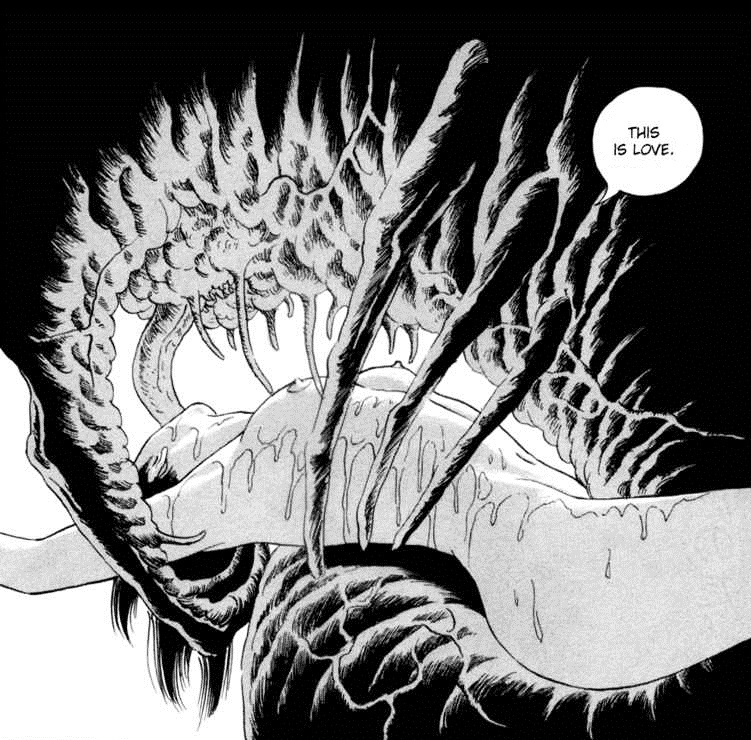 Original post here. This image was researched by Bacchus at ErosBlog as part of the "Δ commission." The research was originally published at Infernal Wonders as "Δ 007 – Monster Love." Here is what Bacchus found.
This artwork is one altered panel from page 27 of the manga Cambrian by Miyama Noboru:

In Cambrian, "Dr. Yamagishi was expelled from an academic society because he had tried to make a human clone. Next theme of his study was a new human species Cambrian. He made himself a test target. However, he turned into a chunk of grotesque flesh, and it began to rape women with its tentacles."

The complete comic book (which is book 1 of 5 in the series) can be viewed starting at this link.