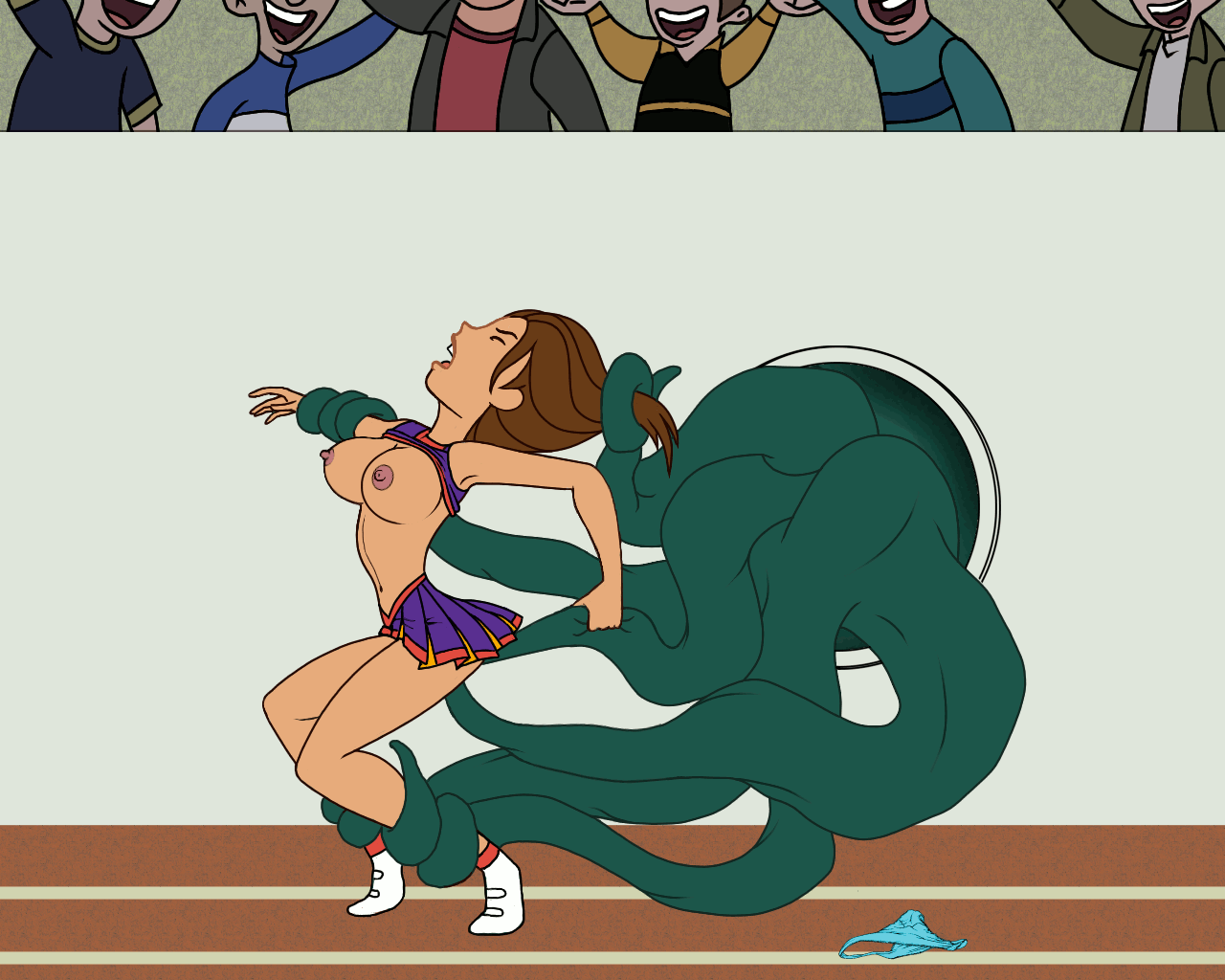 According to a page at the Rule34.xxx site, this artwork is by the artist Gagala, who has a "Secret Lair" art site and is Patreon-supported. The cheerleader in the artwork is said to be Bonnie Rockwaller, a classmate and archrival of the animated character Kim Possible in the Disney Channel TV series of that same name.
Almost 375 artworks by Gagala are available on Rule34.xxx.
This image is a reblog from a 10 November 2013 post at Infernal Wonders. Its original source is the long-gone tumblr This Shouldn't Be As Hot As It Is of which fragments survive in the Internet Archive.