Remember the Little Green Bastards? Well, thanks to Erosarts's imMATURE Comics #5, they are back in a new adventure…an audit, in which they are required explain many things, but not all things.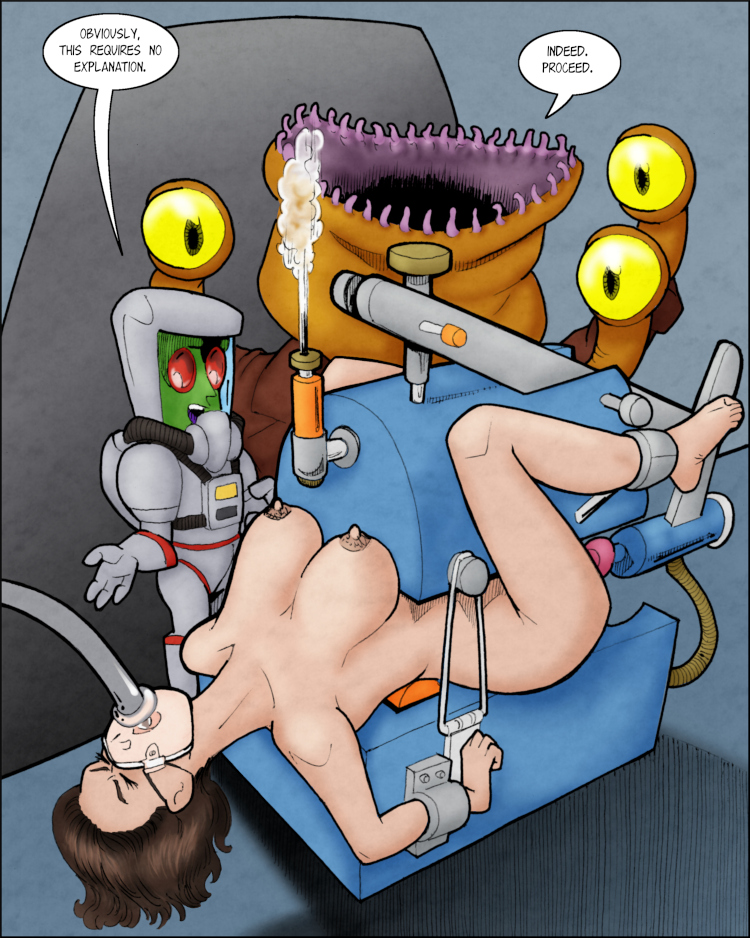 Erosarts has graciously agreed to make this page available in high resolution: click to load or right-click to download.
The comic, which includes this story and two others, is available at DriveThruComics.com. It appears to be the site's policy to tuck adult material behind a membership wall (membership by itself doesn't cost anything). If you want to get to the landing page for this comic, you need to register at DriveThruComics.com, log in, click on the "Account" tab on the top of the page, click on "My Account Settings" down the page, and then check the "Adult" box, and then (and apparently only then) you can use use this link to get to the landing and order page for the comic.