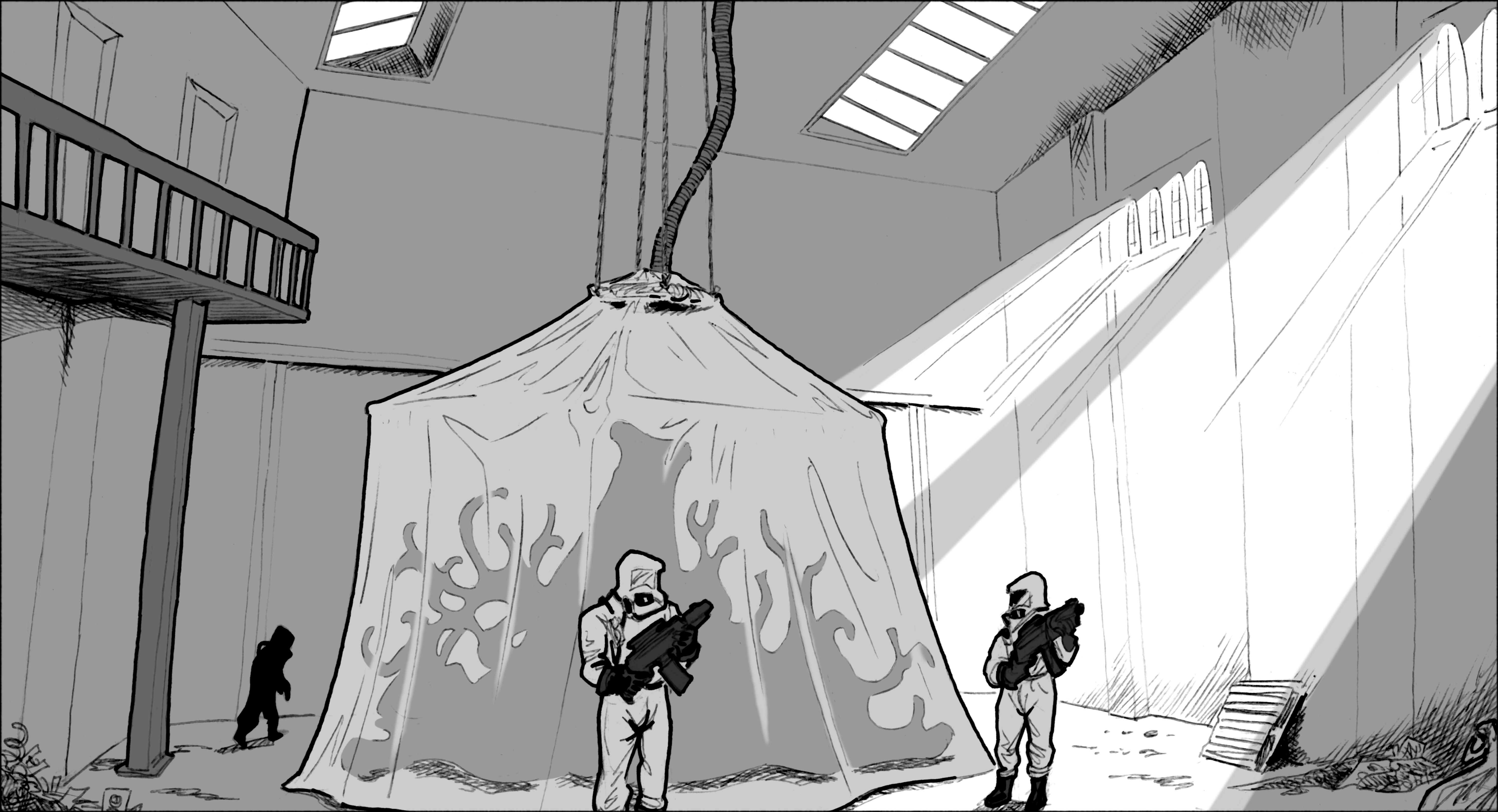 Click to load or right-click to download full-size image.
MONTAGE – FROM INDUSTRIAL RUIN TO HIGH-TECH LAB
– Interior of the warehouse. Many of the boarded-up windows have been replaced. Some natural light filters down. A tent has been erected over the Gynophage. Two heavily armed guards in protective gear and masks stand outside the tent.
Please do not reproduce this storyboard or its associated screenplay text without permission from Faustus, who may be contacted here.