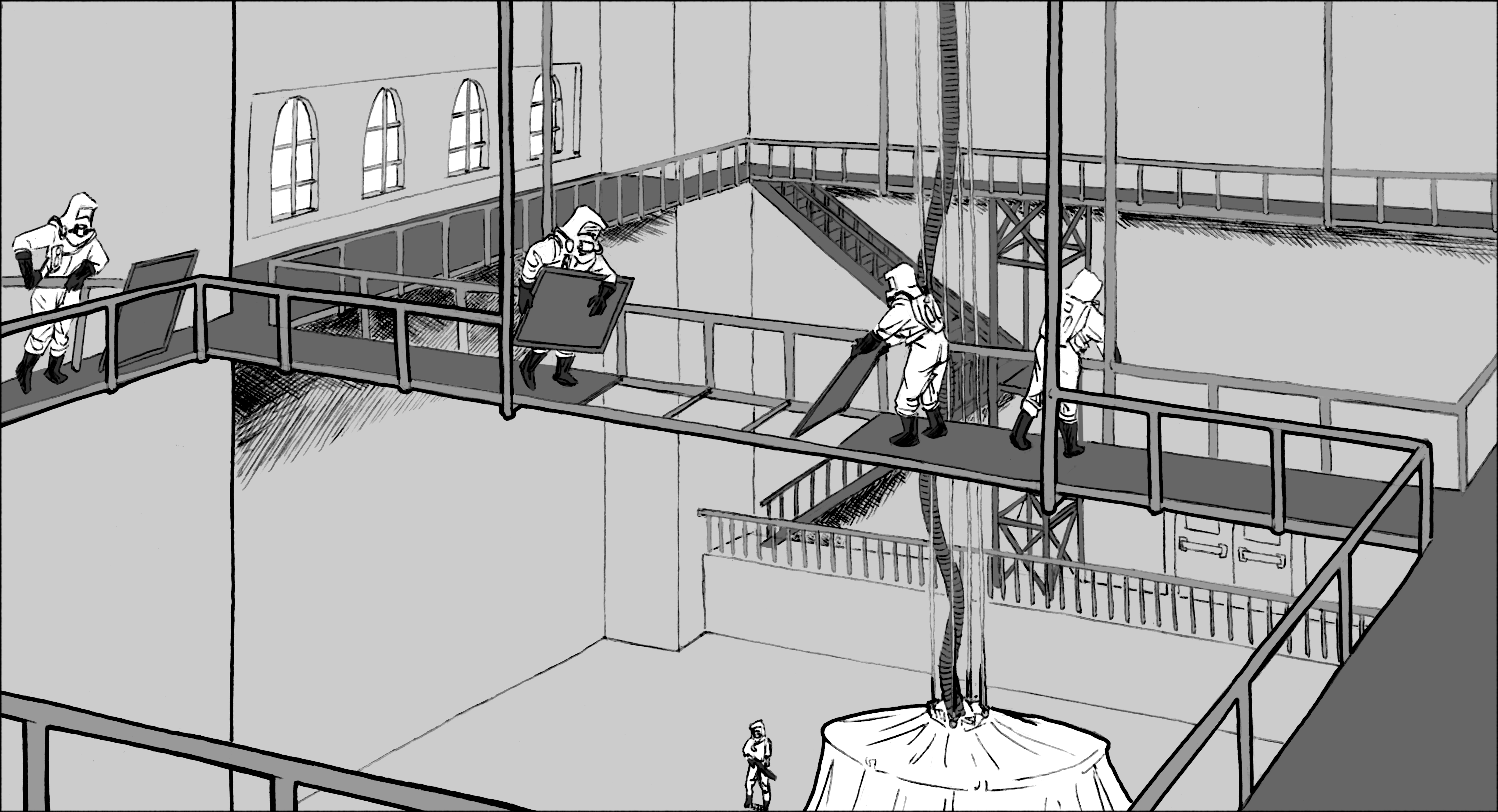 Click to load or right-click to download full-size image.
MONTAGE – FROM INDUSTRIAL RUIN TO HIGH-TECH LAB
– Workers in protective gear installing a new catwalk. The warehouse is now much cleaned up and looks "high tech" inside.
Please do not reproduce this storyboard or its associated screenplay text without permission from Faustus, who may be contacted here.