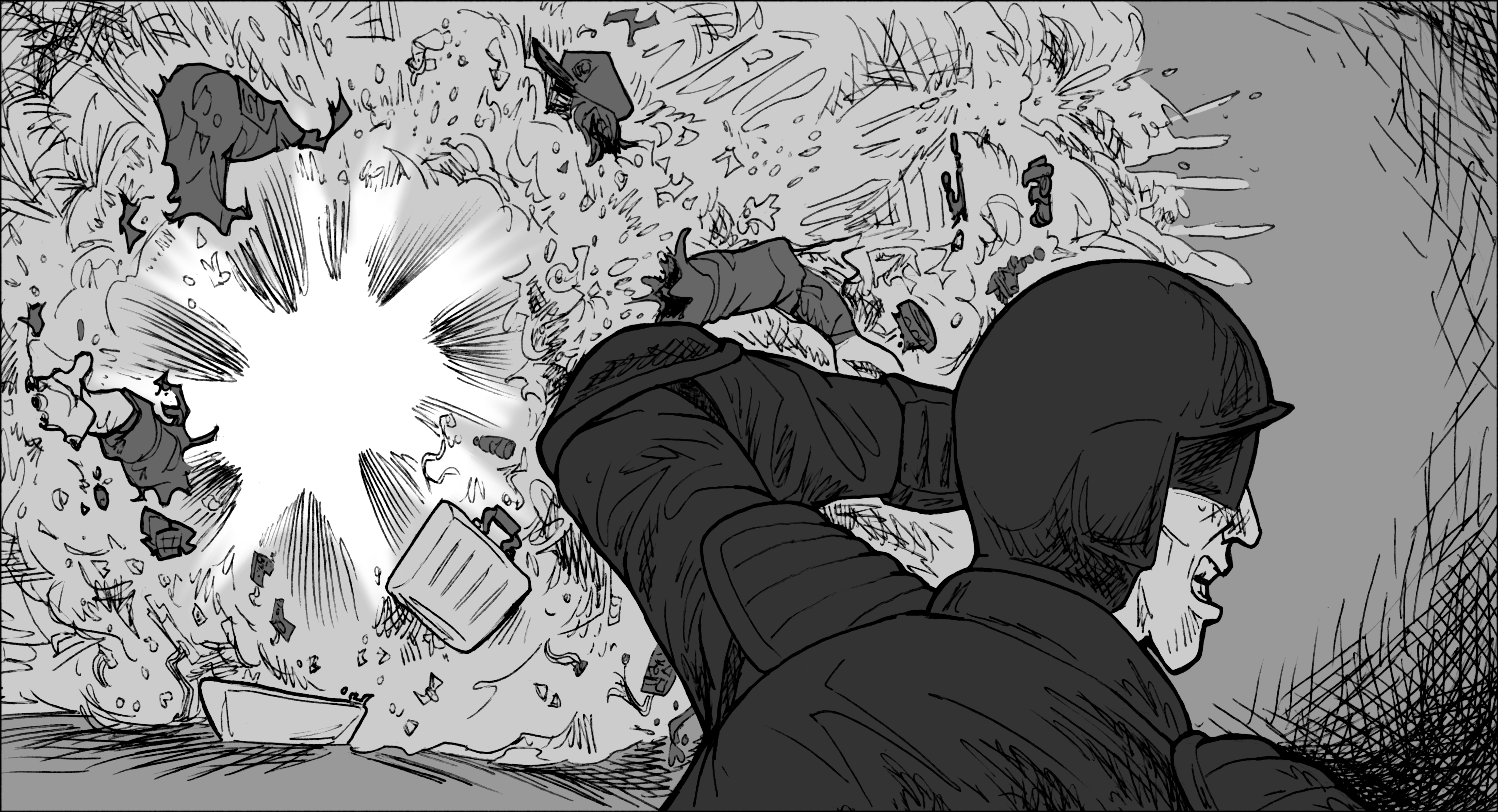 Click to load or right-click to download full-size image.
INT. THE MAIN WAREHOUSE SPACE – NIGHT
Fred reaches into his backpack and withdraws a hand grenade. He pulls the pin and places it between his body and his electronics.
SWAT OFFICER #1
Take cover!
The three SWAT officers advancing on Fred hit the deck. The grenade explodes, shredding Fred and sending shattered electronic parts flying.
Please do not reproduce this storyboard or its associated screenplay text without permission from Faustus, who may be contacted here.