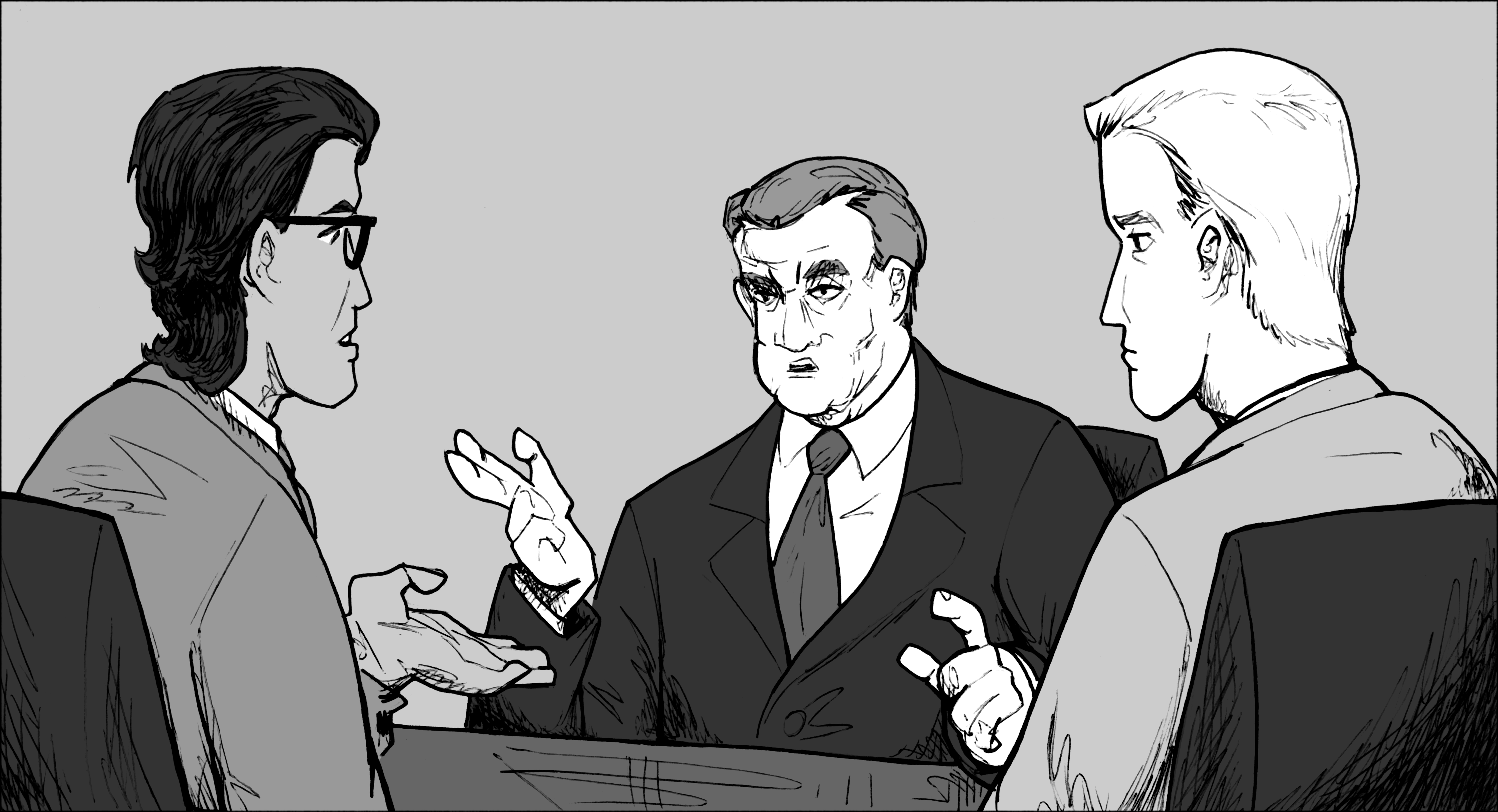 Click to load or right-click to download full-size image.
INT. DEPUTY DIRECTOR RICHARDS'S OFFICE – DAY
The three men are sitting around the conference table again.
ARTHUR
So, Deputy Director, you think you're actually going to try this?
RICHARDS
Everything else has failed, so why not?
ARTHUR
Why come to my client?
RICHARDS
We believe that this will work better for political reasons if the origins of the Mediatrix are themselves…obfuscated.
HARRY
Why?
RICHARDS
Think about it, Dr. Lal. Are people going to buy it if we tell them that the Mediatrix came from some sort of…weird monster thing that calls itself the Gynophage, possibly because it got to eat a woman? People won't see past that. They'll freak out, and that's no good for the underlying politics of the situation.
HARRY
I can see that.
RICHARDS
Your people all sign non-disclosure agreements, right? And you can make them to honor them?
HARRY
If we have to, yes.
RICHARDS
So we're asking you to give up credit about the Mediatrix and play dumb if anyone asks. We'll put out the story that she's the product of a U.S. Government artificial intelligence project.
HARRY
I can do that.
(turning to Arthur)
We can do that, right, Arthur?
ARTHUR
We can do that, Harry.
RICHARDS
(nodding)
Good man. Dr. Lal, to an even greater extent than before, you have the good will of your government behind you. And a favor to call in if you ever need it.
HARRY
Thank you, Deputy Director. And good luck.
RICHARDS
Thank you again, Dr. Lal.
Please do not reproduce this storyboard or its associated screenplay text without permission from Faustus, who may be contacted here.