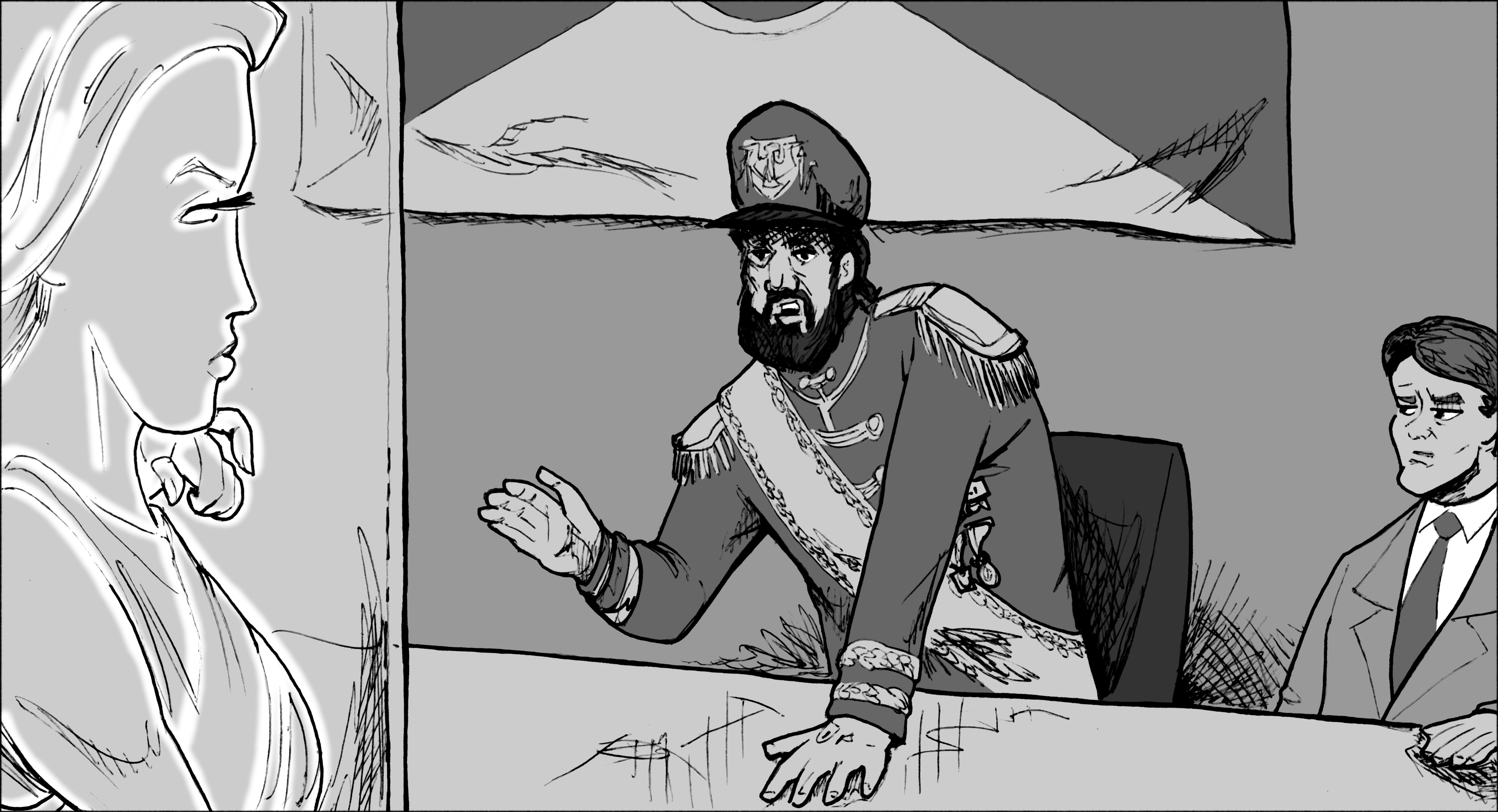 Click to load or right-click to download full-size image.
MONTAGE – PEACE COMES TO STRADANYA
– One of the men in the room making a speech. The Mediatrix in her tube listening.
Please do not reproduce this storyboard or its associated screenplay text without permission from Faustus, who may be contacted here.