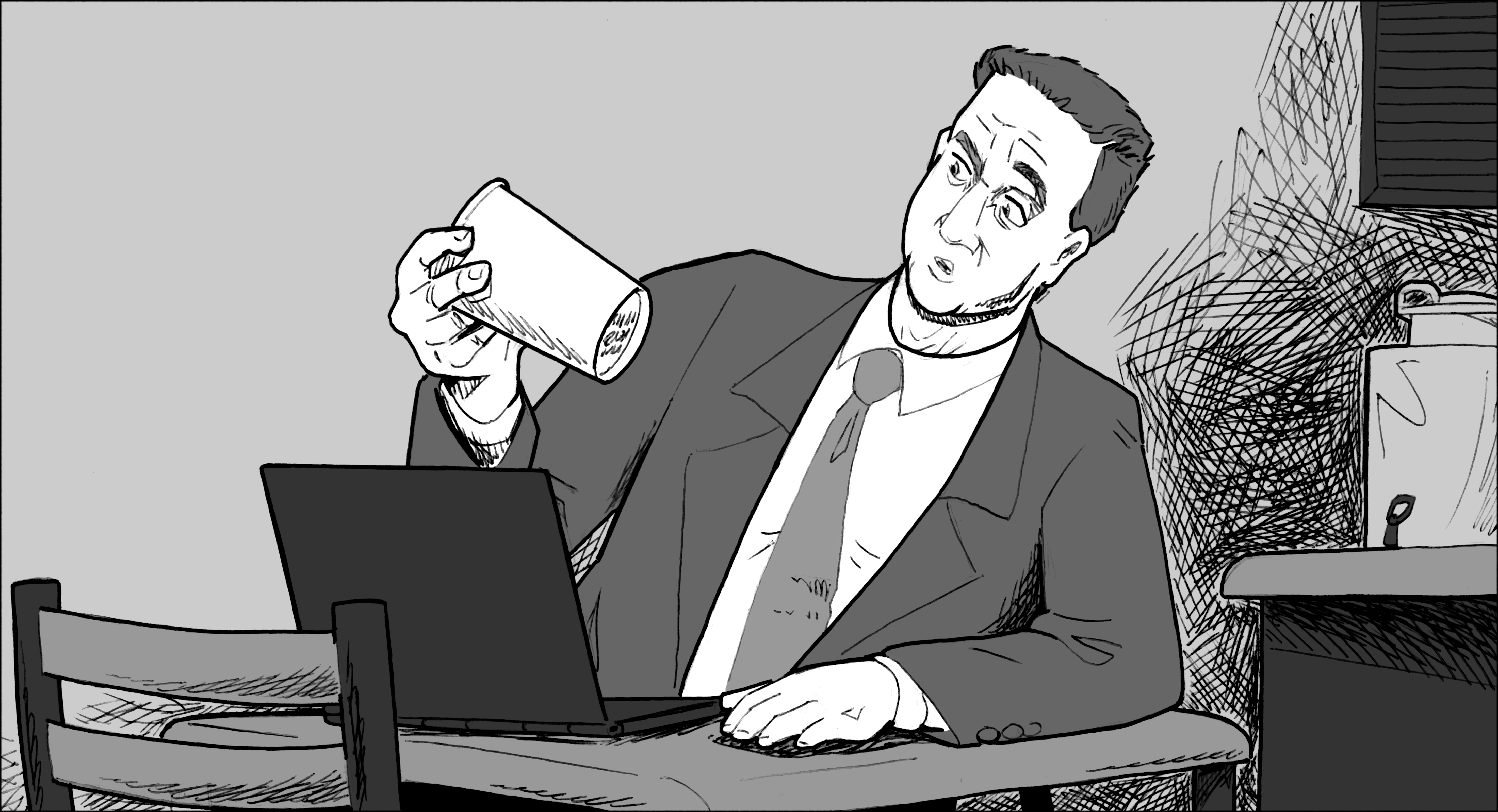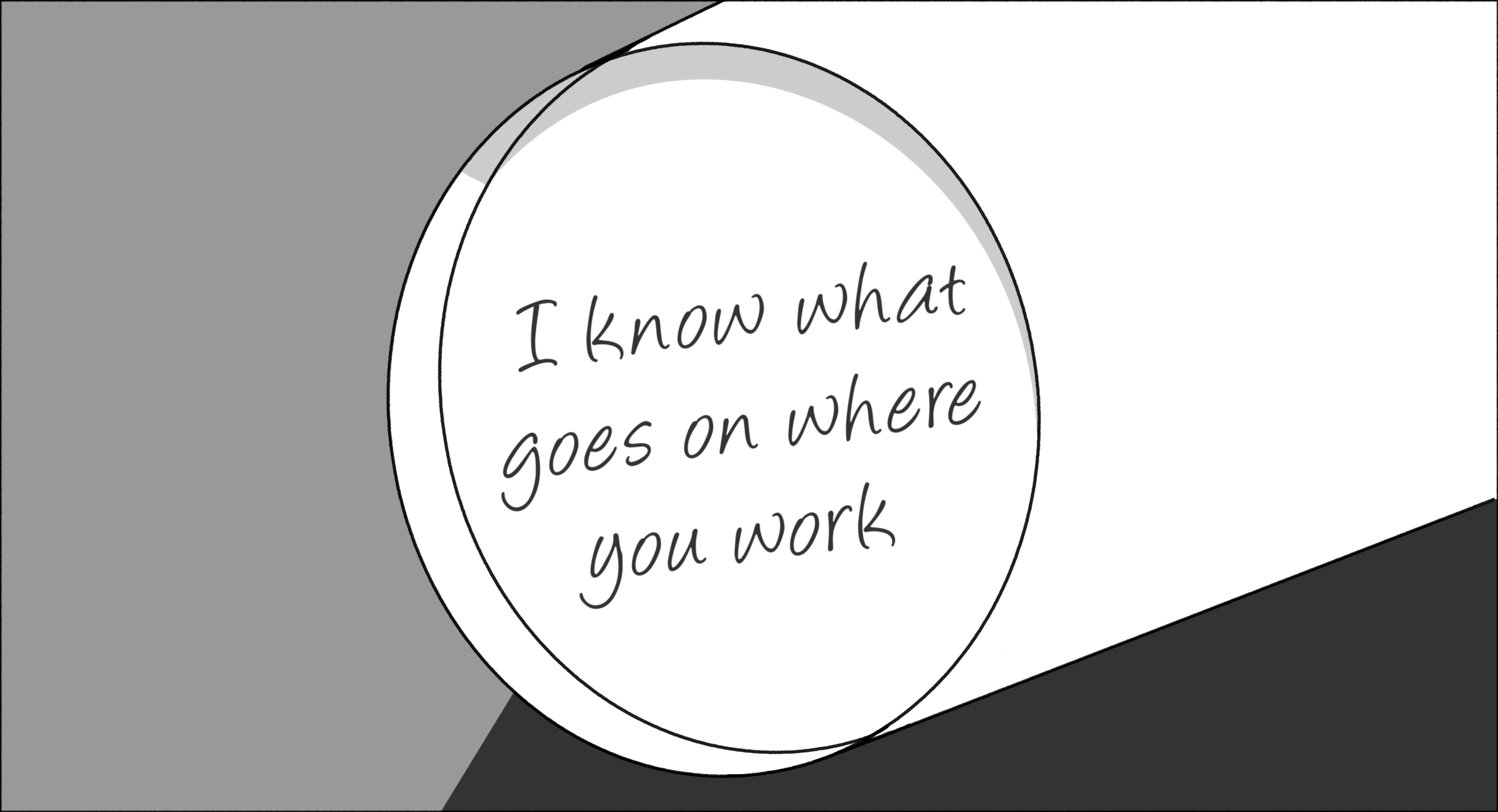 Click to load or right-click to download full-size image.
INT. A CORNER OF SLEEPLESS JOE'S – DAY
Joe is sitting at a table, working on a laptop. He drains the last of the coffee, then as if on a whim, looks at the bottom of the cup.
Written there in Toozie's handwriting are the words I KNOW WHAT GOES ON WHERE YOU WORK.
Please do not reproduce this storyboard or its associated screenplay text without permission from Faustus, who may be contacted here.