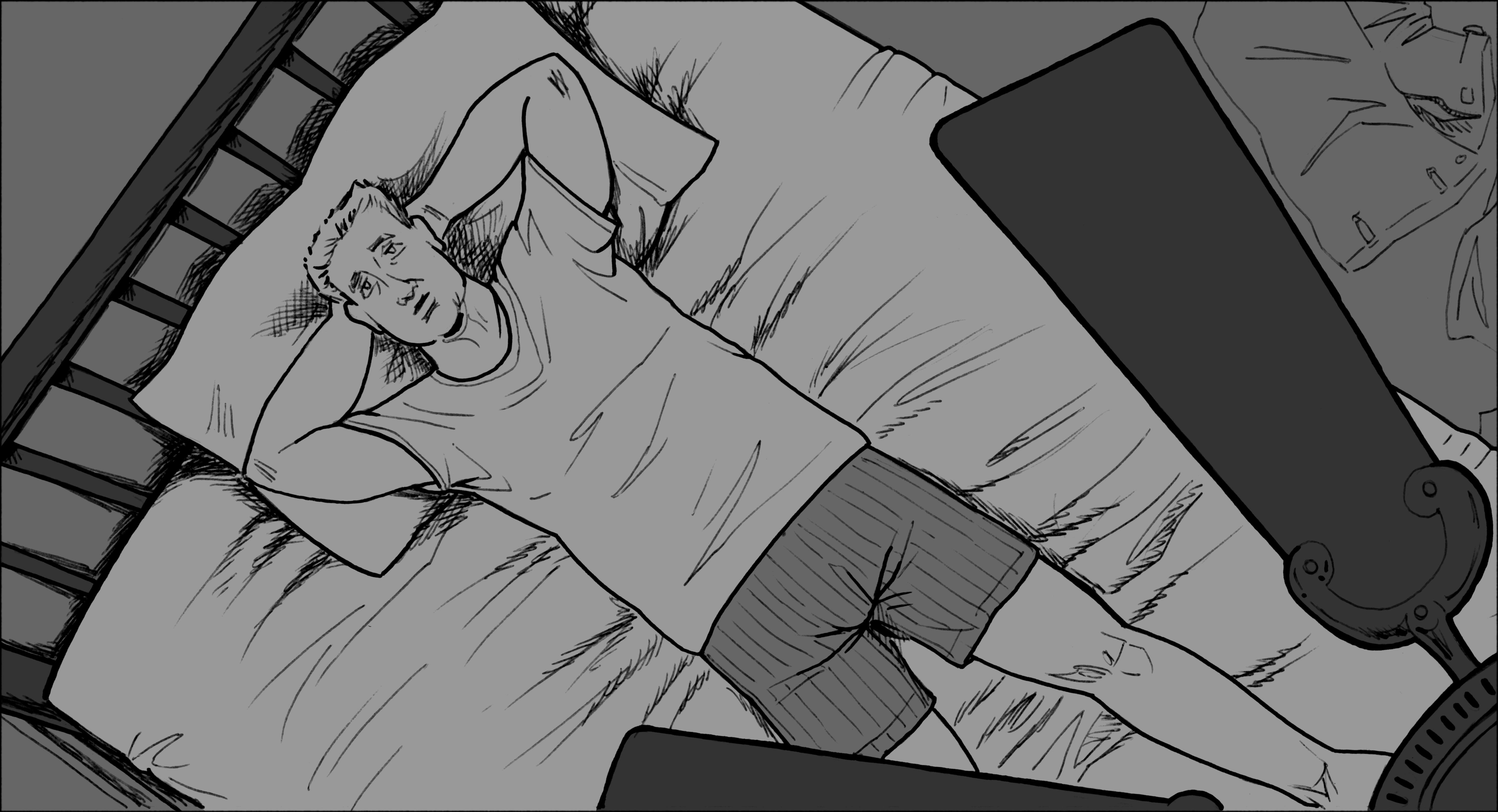 Click to load or right-click to download full-size image.
INT. JOE'S BEDROOM – NIGHT
Joe lies alone in his large bed in his cool apartment. His eyes are wide open and he is staring at the ceiling.
Please do not reproduce this storyboard or its associated screenplay text without permission from Faustus, who may be contacted here.