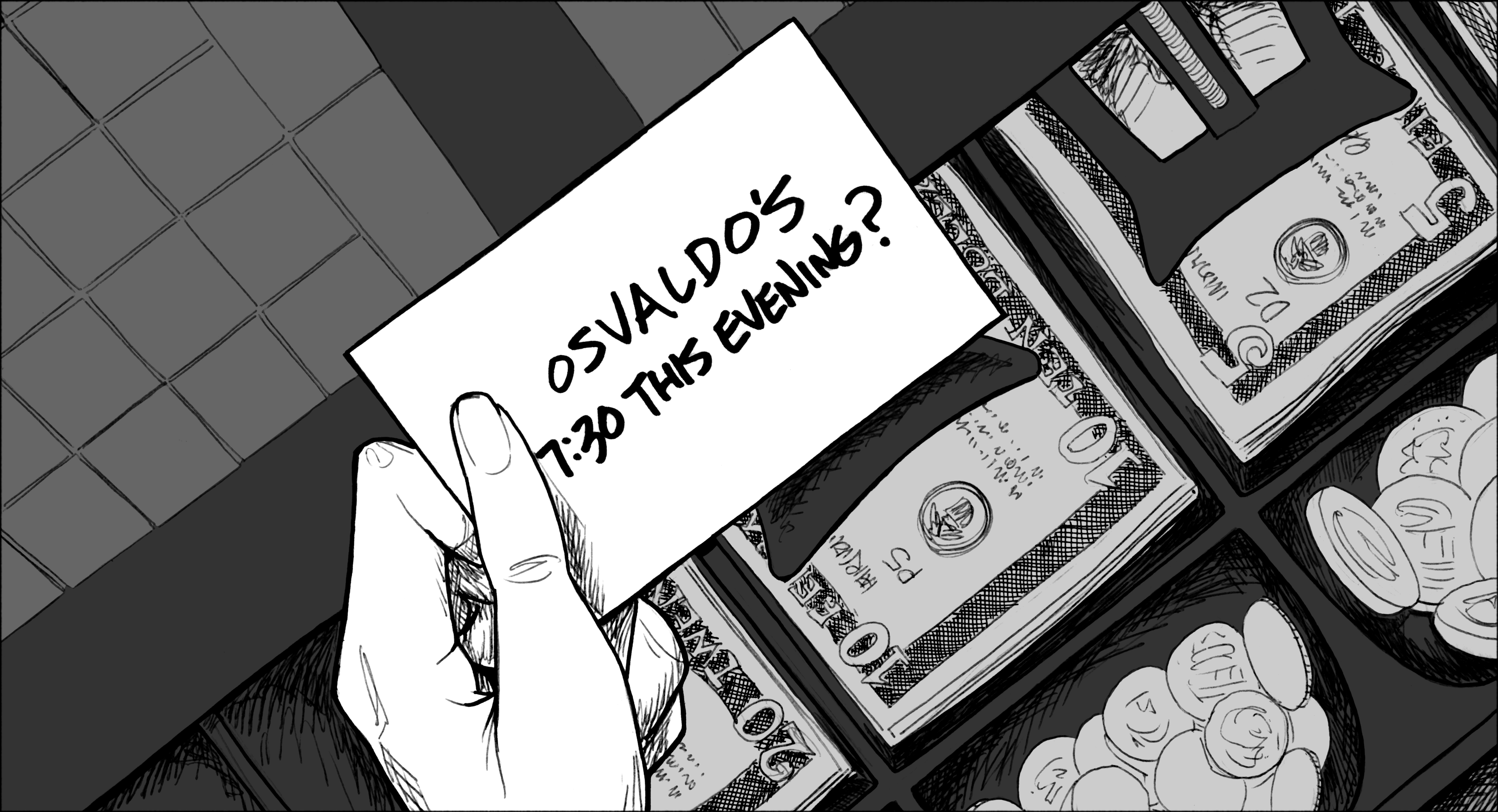 Click to load or right-click to download full-size image.
INT. SLEEPLESS JOE'S COFFEE SHOP – DAY
Joe across the counter from Toozie.
JOE
Large coffee with two extra shots, please.
TOOZIE
Certainly, Dr. Tucker. That will be seven-fifty.
Joe hands a folded ten-dollar bill to Toozie. Inside the fold is a business card. Toozie puts the ten in the till then reads the card.
INSERT CARD, WHICH READS:
"Osvaldo's 7:30 this evening?"
BACK TO SCENE
Toozie writes something on the cup and on its bottom, then hands it to the preparing barista.
TOOZIE
Your coffee will be right up, Dr. Tucker.
Please do not reproduce this storyboard or its associated screenplay text without permission from Faustus, who may be contacted here.