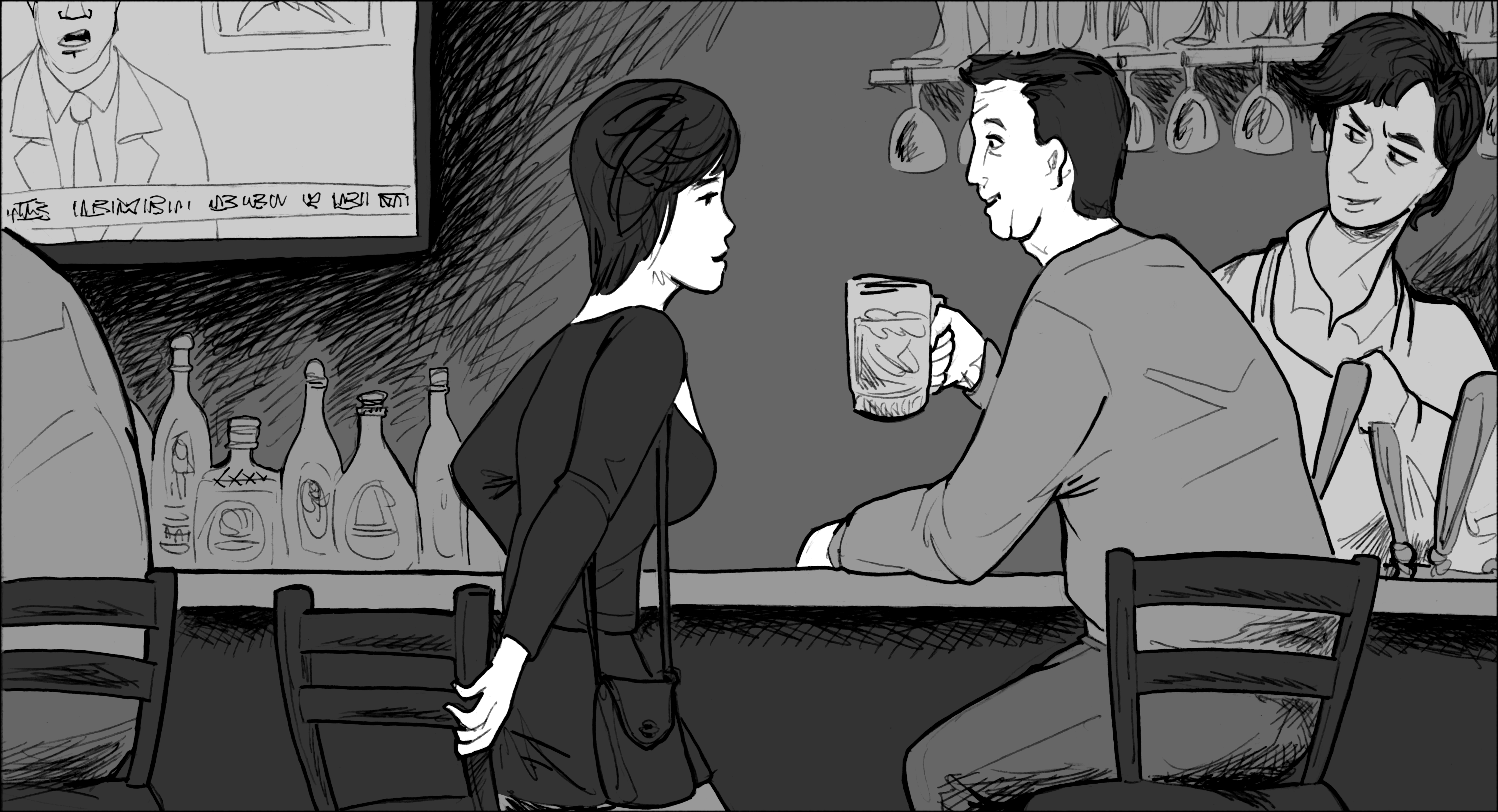 Click to load or right-click to download full-size image.
INT. OSVALDO'S – NIGHT
Osvaldo's is a slightly more louche version of an American chain restaurant, the sort of place where twenty- and thirty-somethings congregate after work to drink and hook up.
There are televisions over the bar, at least one of which is tuned to a cable news channel.
Joe, dressed much like the rest of the clientele, sits at the bar nursing a beer.
Toozie, dressed as if she is out on a date, carrying a small purse, sidles onto the barstool next to Joe. She places her purse on the bar.
TOOZIE
Hello, Joe.
JOE
Toozie.
The BARTENDER approaches.
BARTENDER
Anything for the lady?
TOOZIE
Glass of white wine, please.
BARTENDER
You two want anything to eat?
JOE
(to Toozie)
The boneless wings here are pretty good.
TOOZIE
Okay.
JOE
(to Bartender)
Double order of boneless wings, extra hot-sauce on the side.
The Bartender nods, then shuffles away to get Toozie's drink and put in the order.
Please do not reproduce this storyboard or its associated screenplay text without permission from Faustus, who may be contacted here.