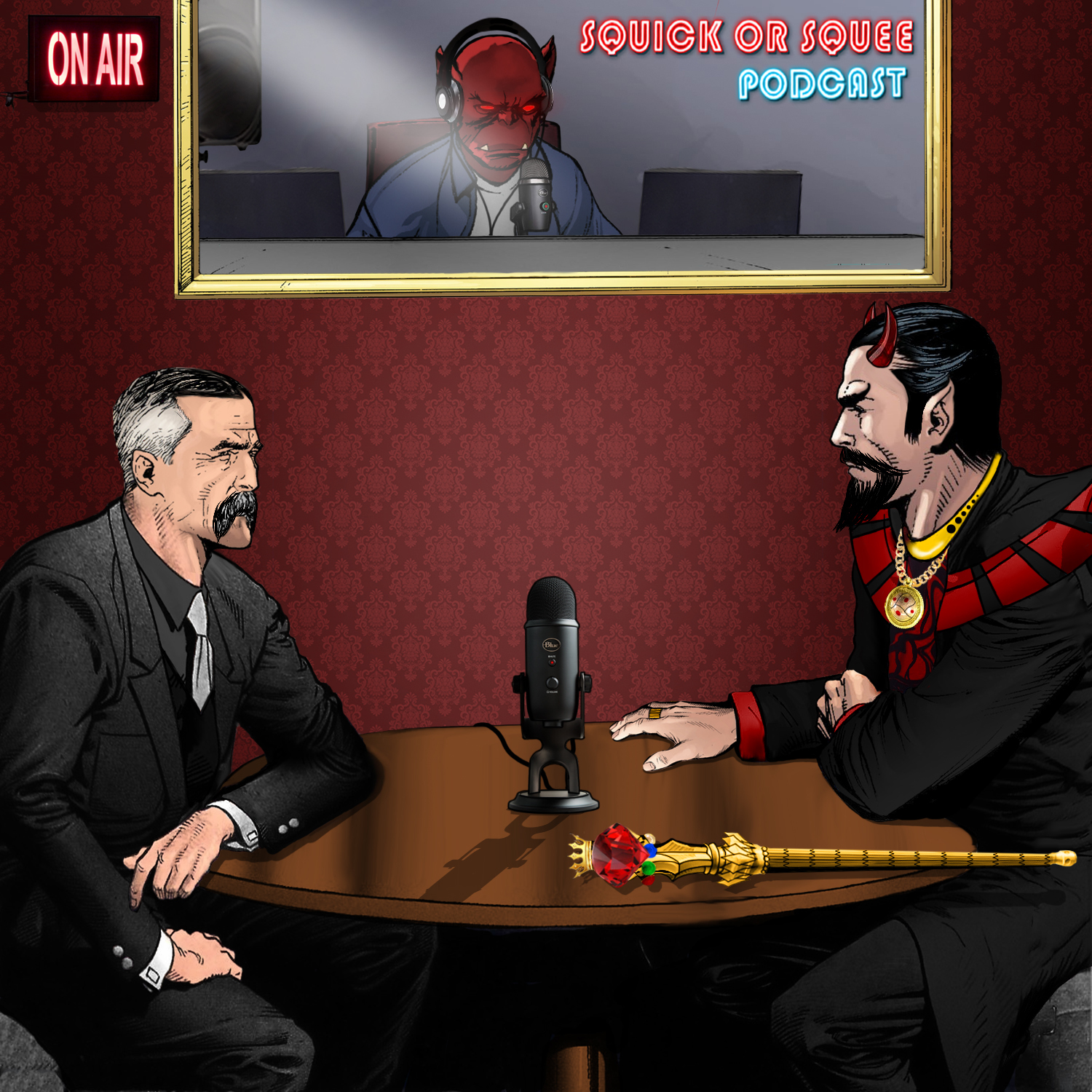 Cover art for The Squick or Squee Podcast by Rafael Suzarte
It's called The Squick-or-Squee podcast and on it I interview artists who create dark erotic art. If you want to understand what I mean by that, you are welcome to download and read the podcast prospectus.
The podcast is making its way through the ecosystem of podcast distribution, but the primary node is at Libsyn. To listen or download, click here.
My interviewee for the inaugural podcast is Shon Richards, an erotica writer who first appeared here as a guest writer of a Tale of Gnosis College, "Trial by Curiosity," which you can read here. He has subsequently written a pioneering set of "choose your own adventure" erotic fiction books, with titles that include Dominate Your Teacher, Abducted by Aliens, and Fight in the Sex Arena. Shon has his own author webpage here
That last, naturally, is the subject of its own episode-specific cover art.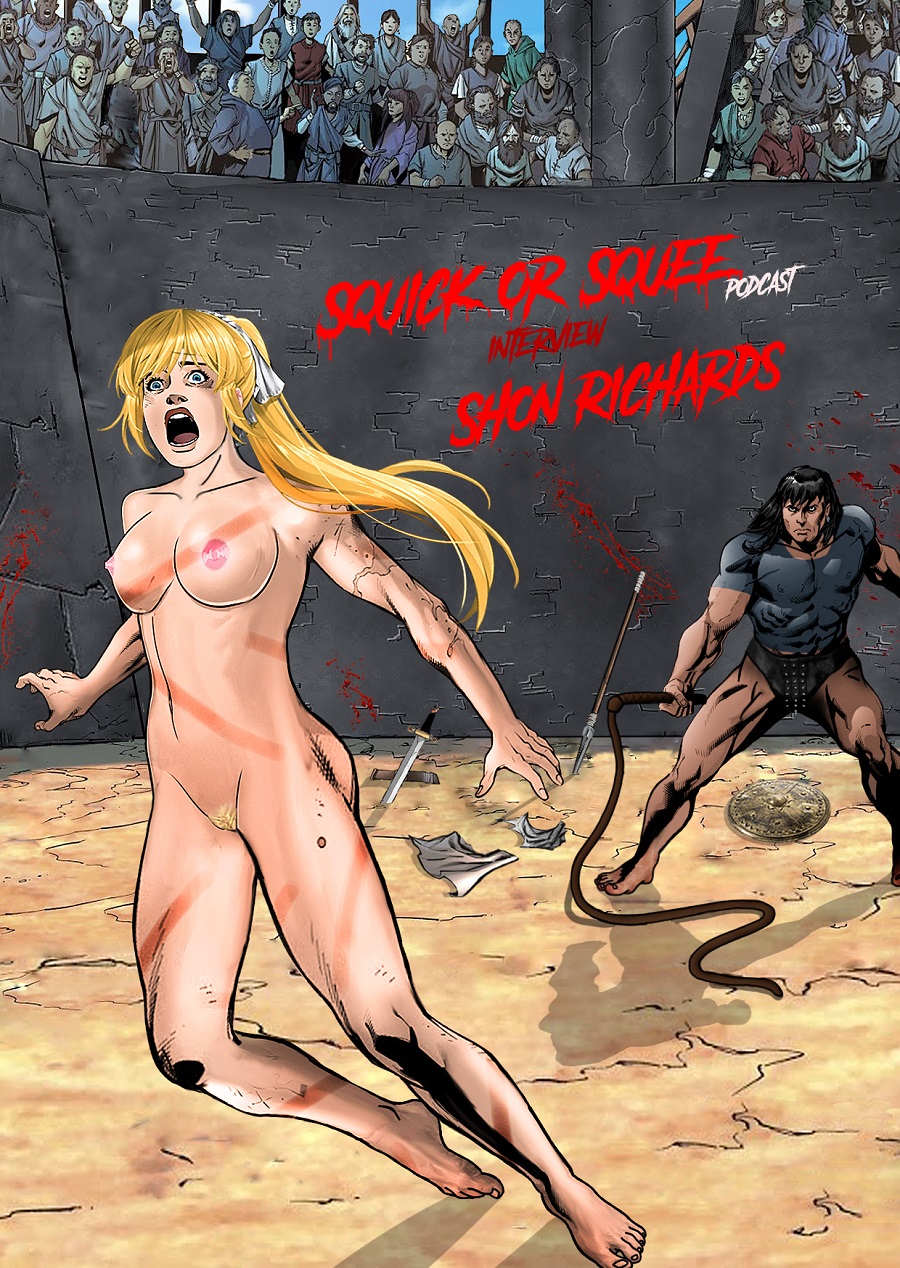 "Fight in the Sex Arena," Cover art by Rafael Suzarte for The Squick or Squee Podcast Episode 001 (Shon Richards)
We're currently going to be on a roughly bi-weekly schedule for this podcast, though I might move up to weekly if there is enough interviewee interest. Naturally, if you're an artist who makes dark erotic art and would like to chat for an hour or so with me, I'd be very interested to hear from you!
The podcast has its own website here and can be followed on Twitter @OrSquee.