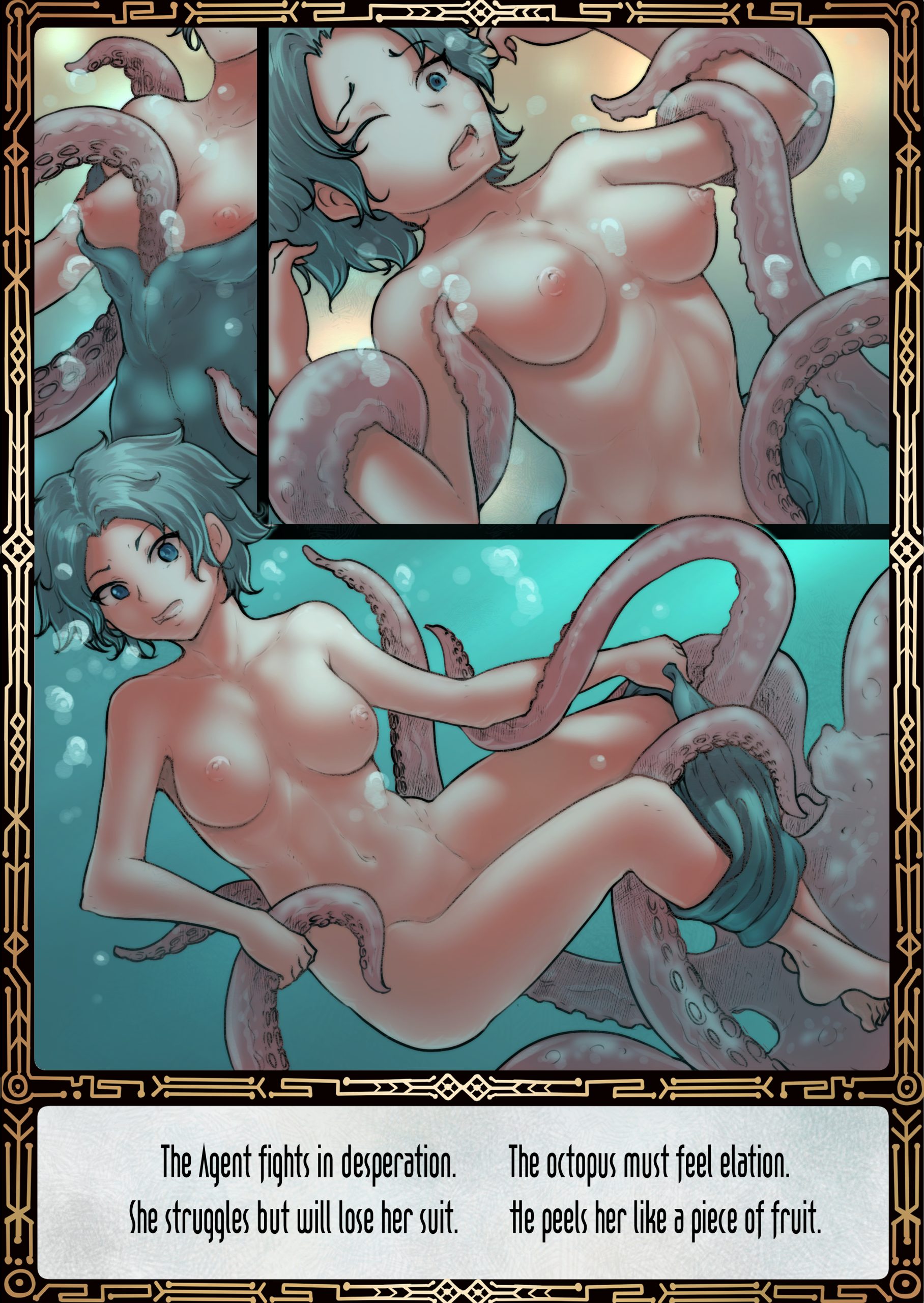 Iago Faustus wrote this story and its narrative light verses, and the story was illustrated by Dark Vasili, whom you can support on Patreon: patreon.com/DarkVasili.
Verse:
The Agent fights in desperation.
She struggles but will loose her suit.
The octopus must feel elation.
He peels her like a piece of fruit.