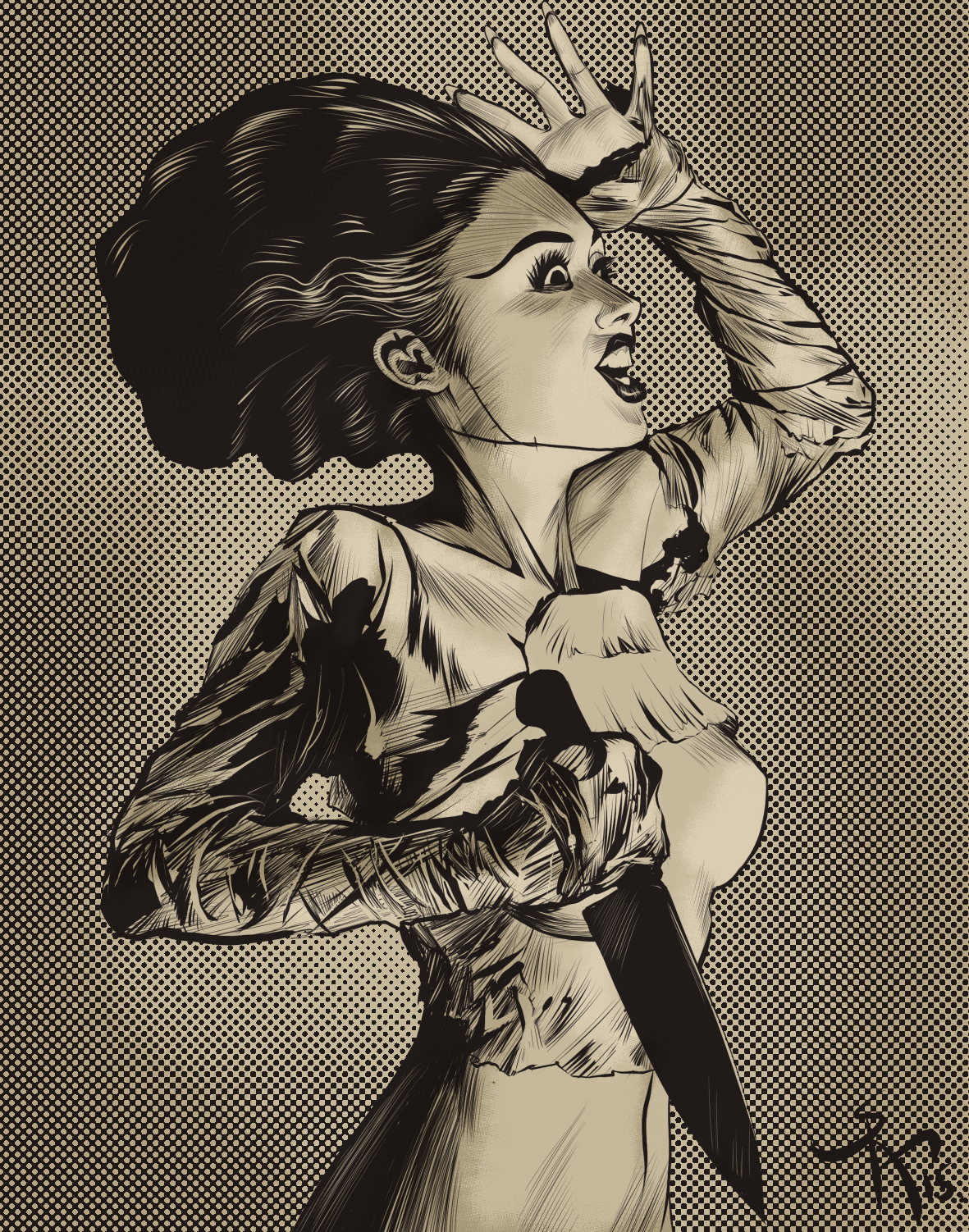 I'm not sure what the Bride is mad about. Perhaps the questionable activities of the Creature back in the 1970s.
This image of the Bride is the work of Costa Rican artist Serg Acuña. He has done significant work in comics. I found this version of the image at his Behance page. He also has a Facebook page, and DeviantArt site, can be followed on Twitter at @SergAcuna and on Instagram. You can read some of his comics work at Comixology.
The image is presented here by the kind consent of its creator.