A modern Pygmalion: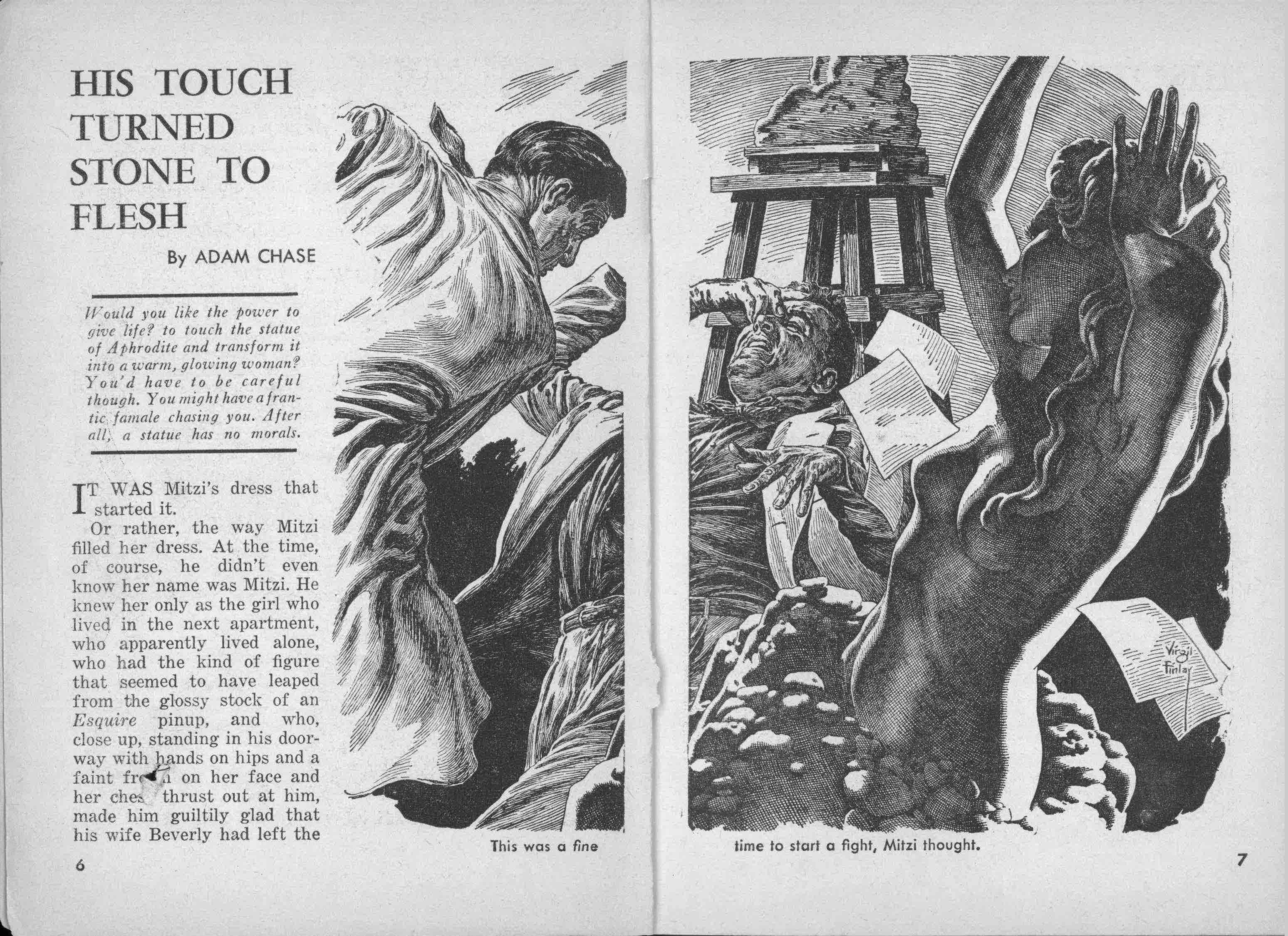 (It's a big image, so downloading is recommended for the full effect.) The art is by the prolific sci-fi and fantasy artist Virgil Finaly. It's from Dream World, August 1957.
Dream World had a pretty short life under the editorship of Paul Fairman, apparently running to only three issues. It managed to attract some significant talent. Here's the cover, by Ed Valigursky: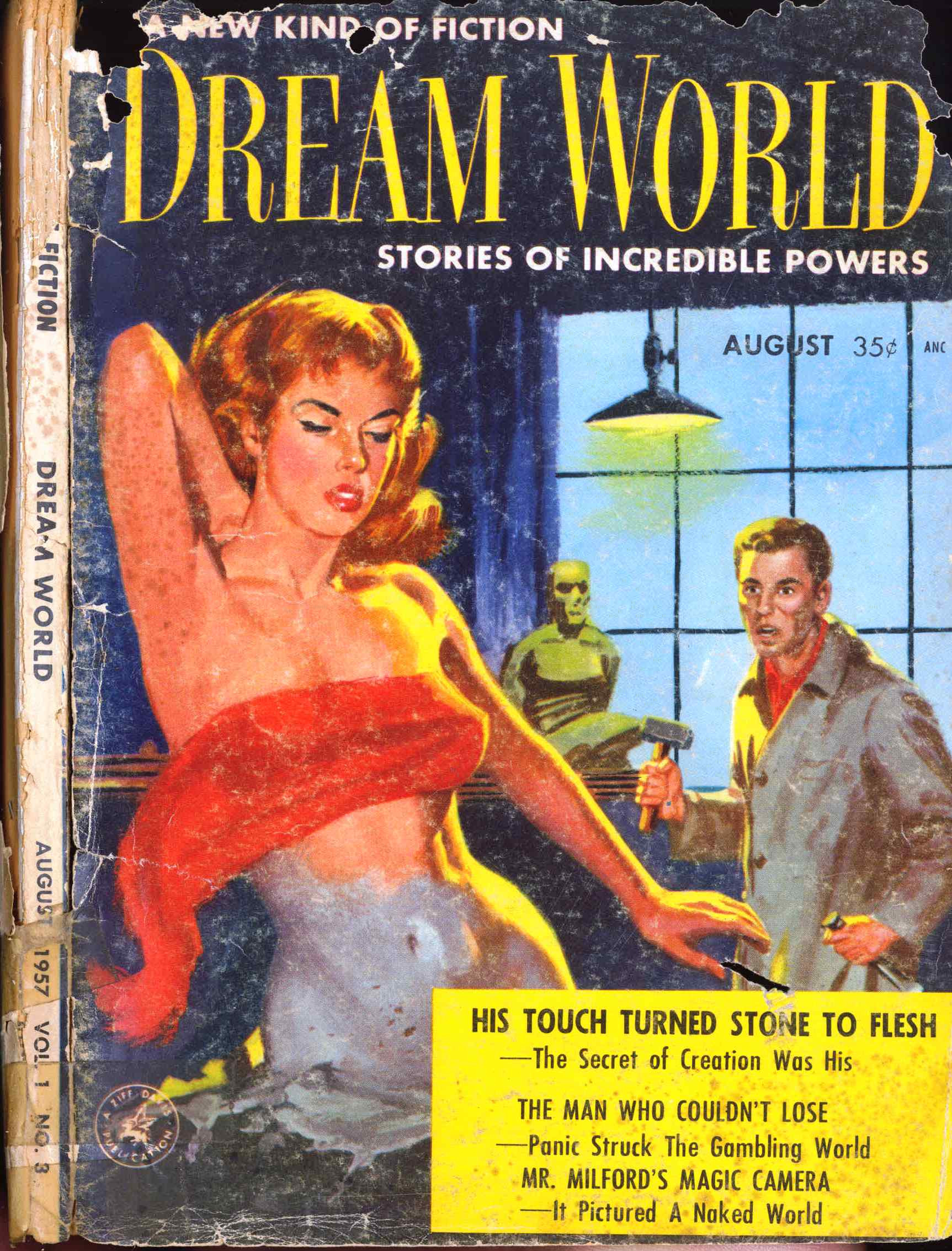 A smaller but cleaner version of the cover can be found via the issue's ISFDB entry:
The magazine seems to have attracted real writing talent, as well. The August issue contains stories by Robert Silverberg and Harlan Ellison. You can read or download it from the Internet Archive.