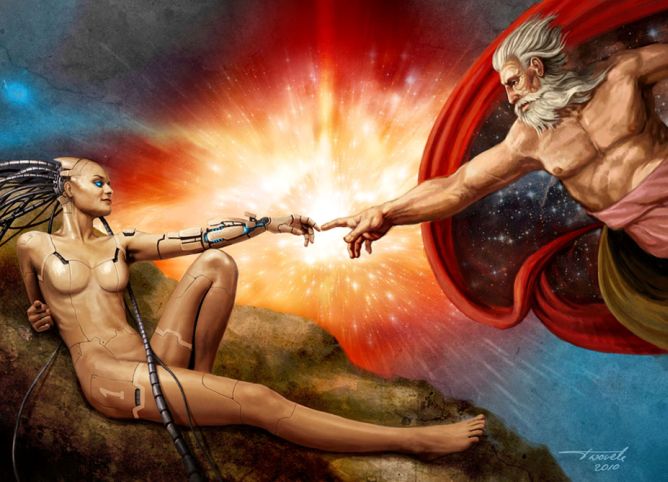 Original post here. This image was researched by Bacchus at ErosBlog as part of the "Γ commission." It was originally published at Hedonix as "Γ 011 – God Fingers Cyborg. Here is Bacchus's research:
This is artwork by Polish artist perun-tworek titled swiatotworzenie cover where it appears on DeviantArt. "Swiatotworzenie" appears to be the title of a book for which this is the cover art; you can see the book cover and some information in Polish here. The book is published by the Polish-language licensee of the Savage Worlds roleplaying game and appears related to that franchise.

The art, of course, is a cyborg-themed homage to the famous 1512 fresco The Creation Of Adam by Michelangelo.