Longtime readers of this site should have fond memories of talented CG artist Niceman, who has done so much outstanding work for this site in the past. I recently had the pleasure of turning him loose with the right to pick his own commission from the script of We Must Boost the Signal, and he fastened on a particular scene which takes place at around Page 13. Faith Quek, a hard-working single professional woman comes home to takes a shower to relax after a rough day at the office. The good news for Faith is that it will be her last hard day at the office.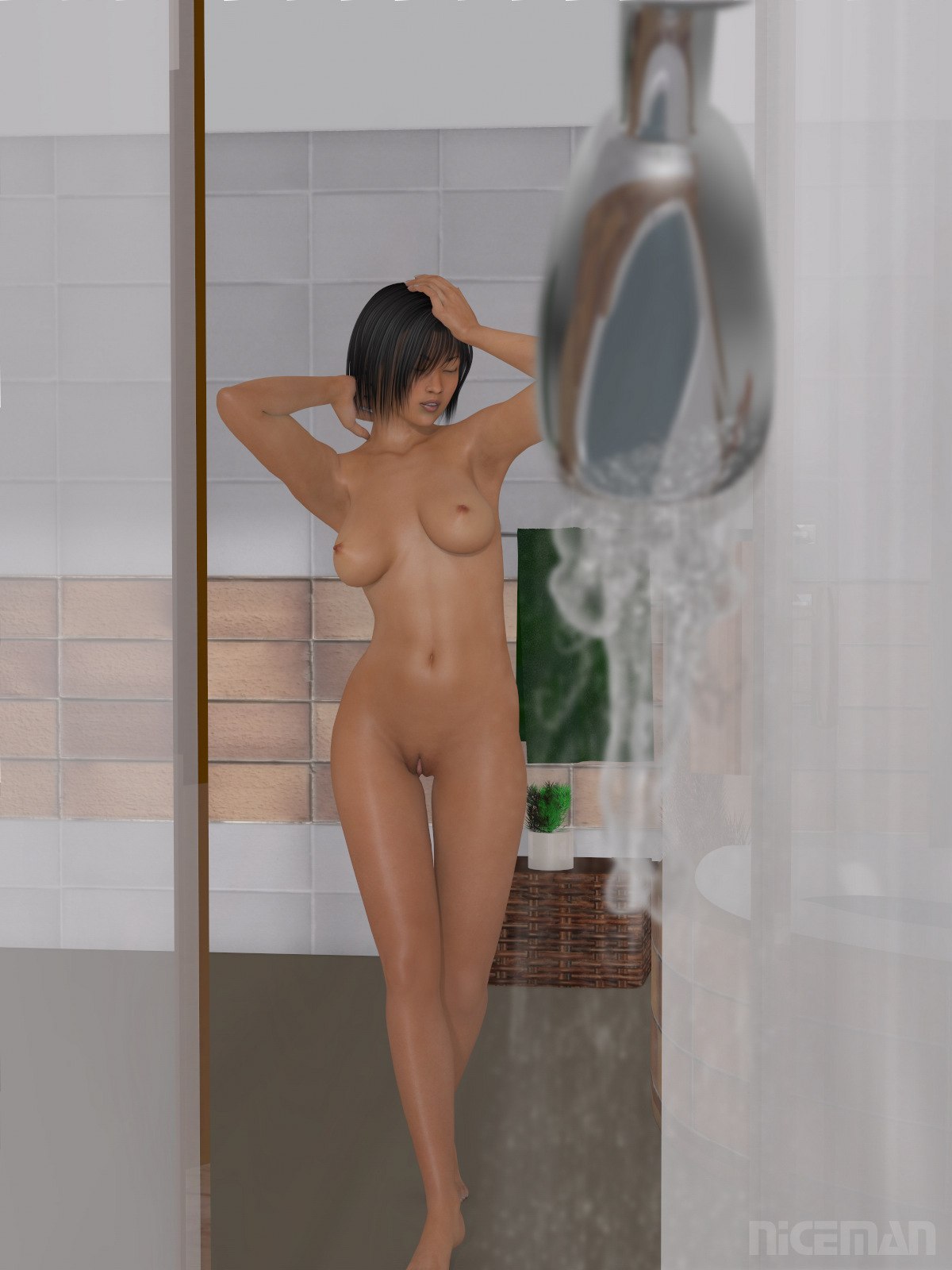 The not-so-good news can be seen when we draw back our focus. Faith's shower is being invaded by a mysterious and, as it will turn out, rather hungry sentient slime…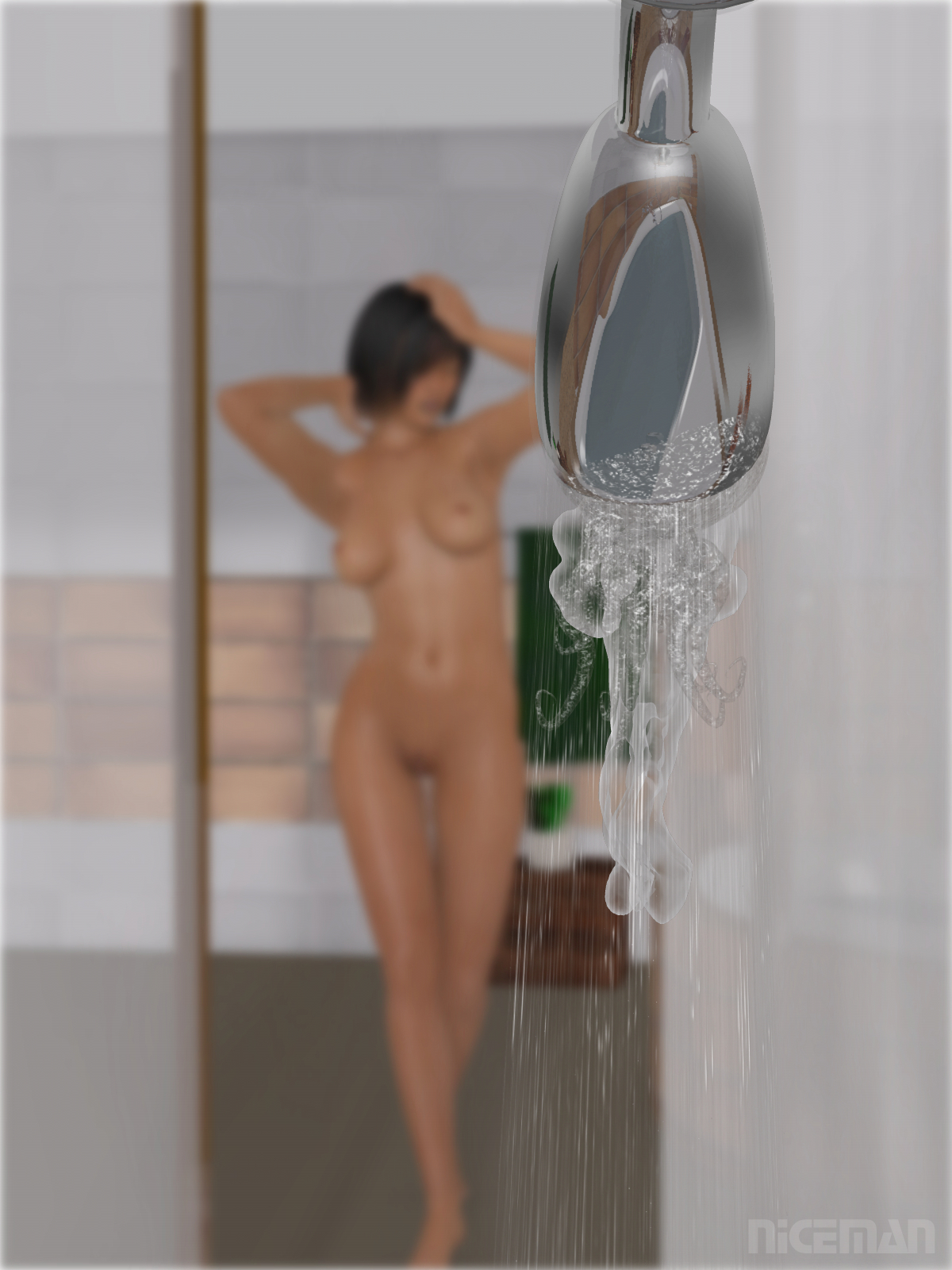 What will poor Faith's ultimate fate be? Stay tuned.
Both images are

published here under Creative Commons Attribution-NonCommercial-NoDerivs 3.0 Unported Licenses.)