Following up on yesterday's theme of girls who are only heads, I came up with this, a girl who is only a head but who is evidently in a happier and more stable condition than Jan-in-a-pan.
Squick or Squee!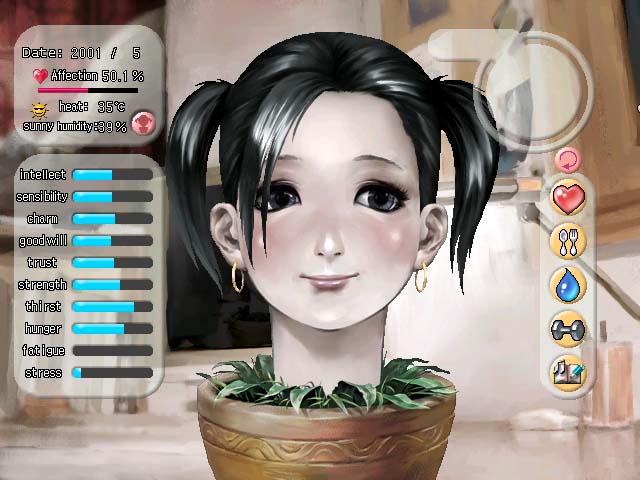 Yes, a potgirl.  This is a theme that Gamera at GammAtelier has been working on in the past year as well.  She looks cared for and well watered.
Image provenance is a bit uncertain, although this particular potgirl does show up at the Japanese-language blog B:logical nonsense.