The penalty for voluntary frolics is…forced copulation. In an elaborate dungeon sex machine, at that. Don't ask me what insane troll logic got the nuns there. It's not my religion.
I will note that the Mother Superior has a most unusual approach to manipulating the controls on the machine.
At least Willie will get out of this and head back to Gnosis. Rayna has a somewhat more complicated fate in store…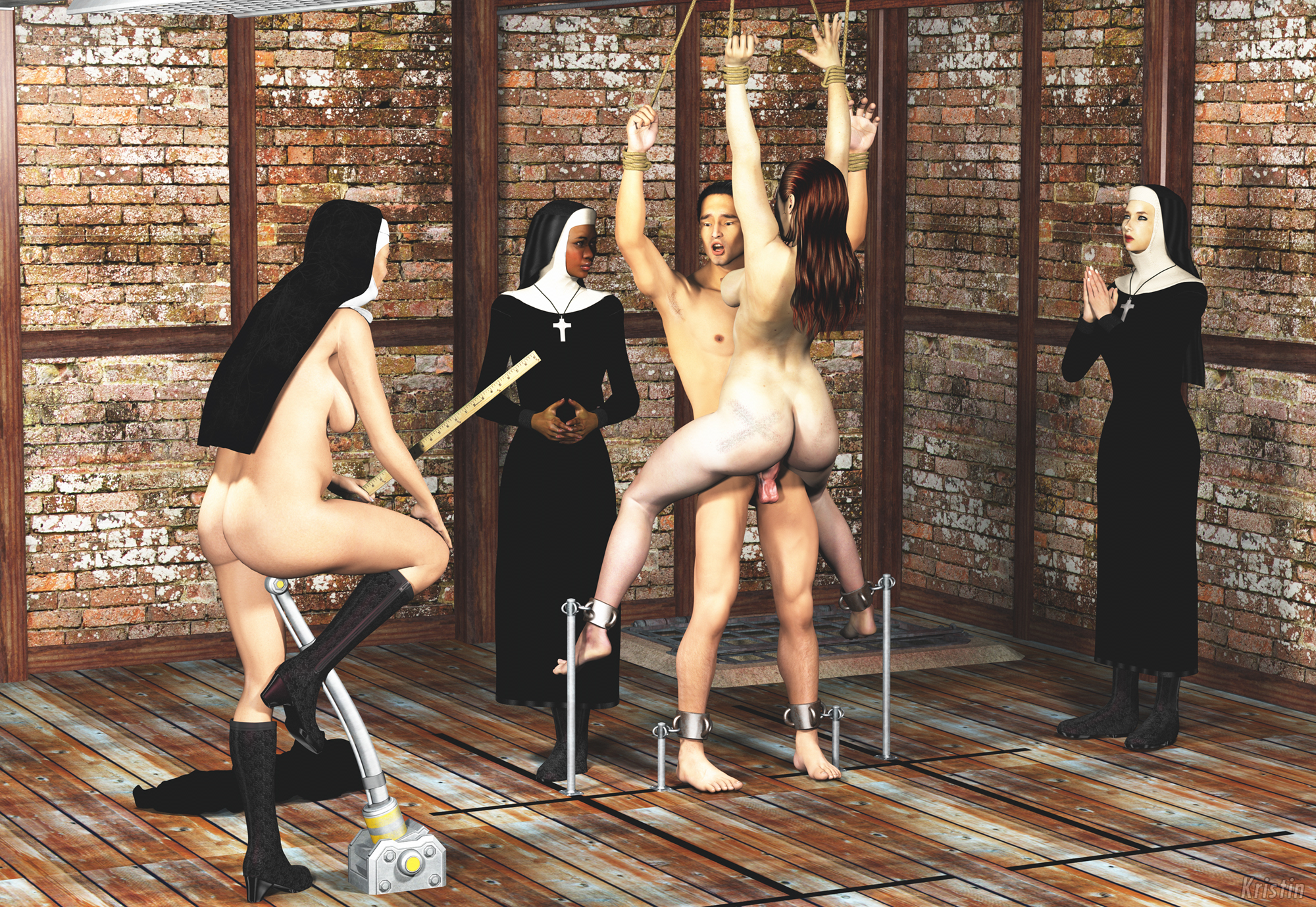 (Click on the image for full size.

Willie & Rayna Dungeon Sequence IV by KristinF and commissioned by Dr. Faustus of EroticMadScience.com is licensed under a Creative Commons Attribution-NonCommercial-NoDerivs 3.0 Unported License.)