The good sisters of Mary Magdalene, showing their familiarity with the grand tradition of European pornography, maintain a dungeon in the basement precisely for the purpose of dealing with miscreants like Willie and Rayna. The unlucky (?) pair are being teased and taunted, and doubtless unfavorable remarks are being made about Willie's willie.
You didn't think the big ruler was just for smacking people, did you?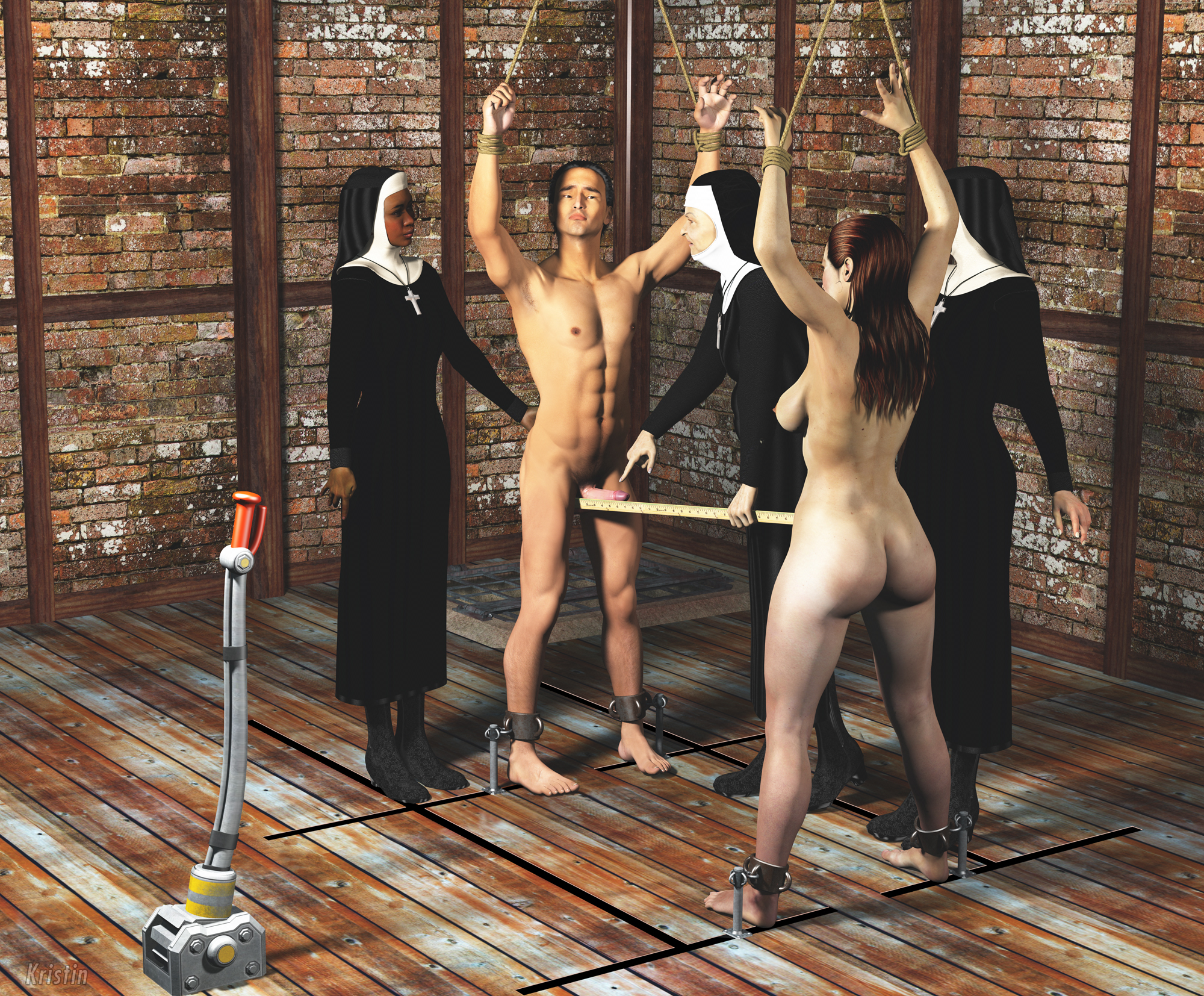 (Click on the image for full size.

Willie & Rayna Dungeon Sequence III by KristinF and commissioned by Dr. Faustus of EroticMadScience.com is licensed under a Creative Commons Attribution-NonCommercial-NoDerivs 3.0 Unported License.)