The prinicipals in this illustration look like they're having fun, although I could see it having a bit of a squick-or-squee character.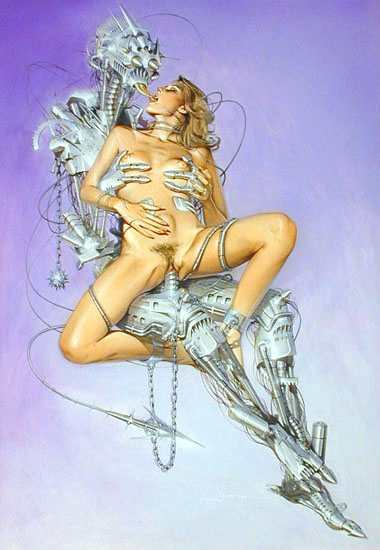 I'm pretty sure I originally found this at Janitor of Lunacy, but unfortunately don't recall the original posting time.  As for the deeper image provenance, they style makes me think that this illustration almost must be Hajime Sorayama, although a quick flip through my copy of Sorayama Masterworks didn't turn it up.
And now, having made a quick flip through Sorayama Masterworks (something I need very little encouragement to do, really) I must retire to chambers.  See you all tomorrow.