Our series gets a little edgier today with a turn to that excellent source of latter-day pulp, the Elvifrance cover.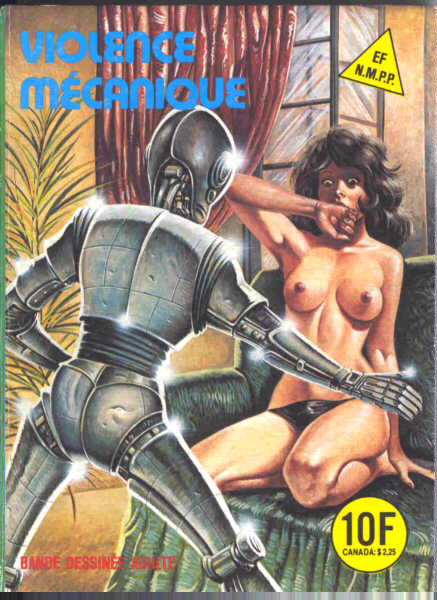 I wonder what our heroine is looking at.
This particular cover illustration is from Elvifrance's Serie Verte, which out of its various series strikes me as the most mad-science oriented.