And here we get a little edgier still, with a 3D illustration.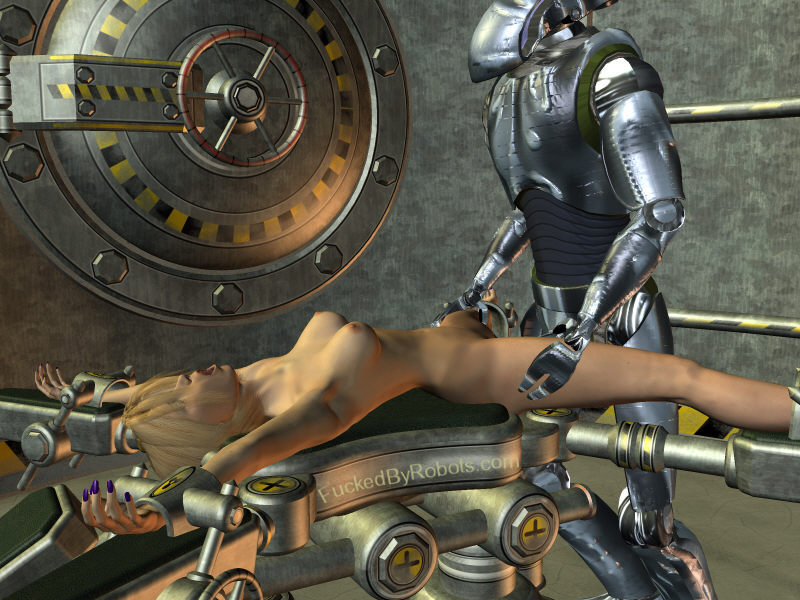 It's a promotional illustration for a site called FuckedByRobots.com, which appears to consist of 3D art stemming from the story premise that the robots invade, take over, and go on the prowl looking for pretty women to have sex with.  This particular illustration goes with the tag "Robots improve their fucking skills in the robo porn lab."
I guess this is what we deserve for letting computers go on Jeopardy.