Nanetta might feel blissful upon finally getting home, but her roommate Moira now seems worried about what might be going on.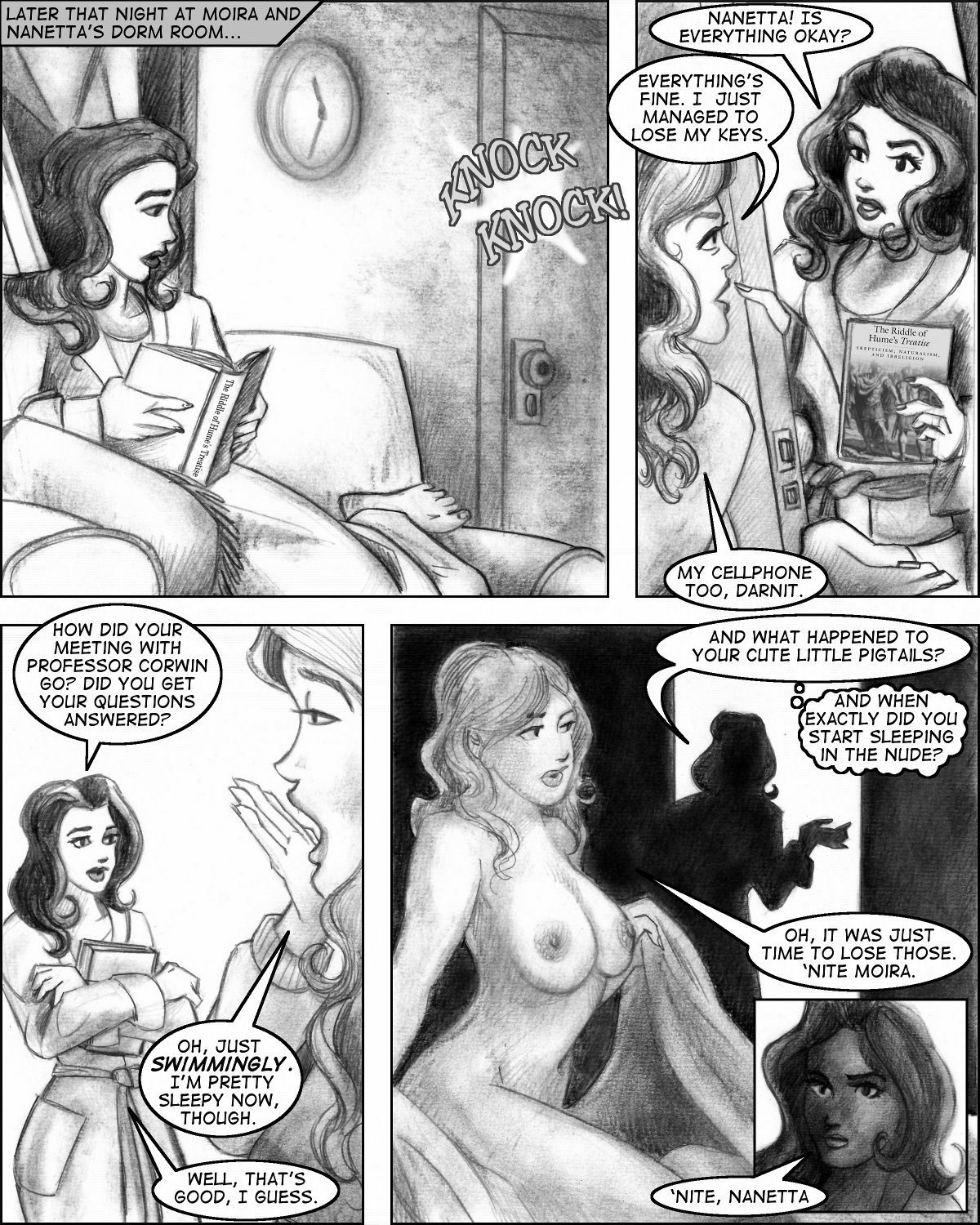 (Click on the image for larger size.

Apsinthion Protocol Chapter One, Page Twenty-One written and commissioned by Dr. Faustus of EroticMadScience.com and drawn by Lon Ryden is published under a Creative Commons Attribution-NonCommercial-NoDerivs 3.0 Unported License.)
And thus ends Chapter One!