Lon had the good idea of doing a Nanetta Rector pinup, and I added some copy.  I think it makes a nice "virtual back cover" for Chapter One.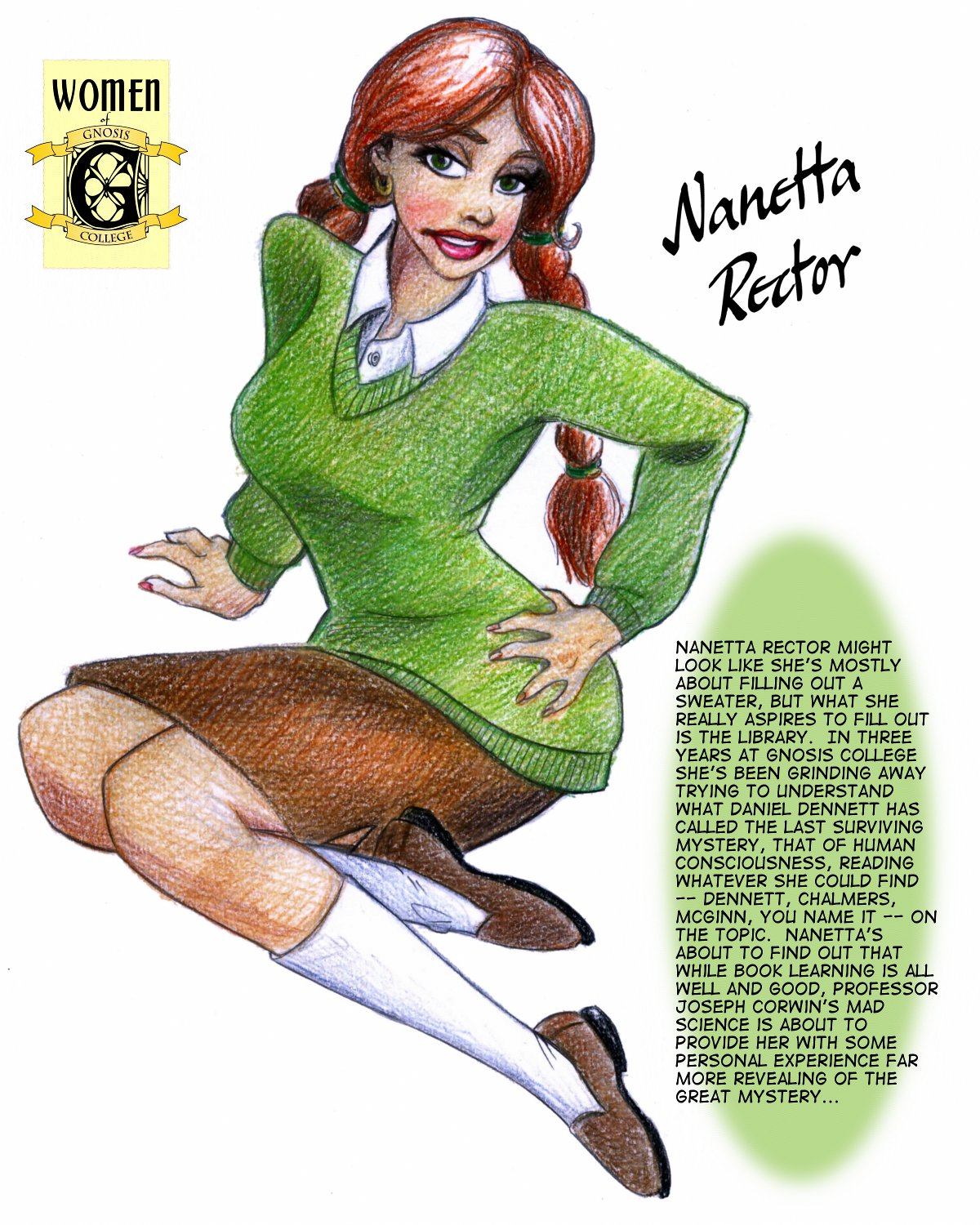 (Click on the image for larger size.

Apsinthion Protocol Chapter One, Cover written and commissioned by Dr. Faustus of EroticMadScience.com and drawn by Lon Ryden is published under a Creative Commons Attribution-NonCommercial-NoDerivs 3.0 Unported License.)
And that marks the virtual back page of the Tales of Gnosis College, Volume I, Number 1.  We have reached a milestone in this history of this site.  The entire chapter is now available on a page of its own, where it reads in a somewhat more logical direction than it would in a series of blog posts.
You can also get Chapter One as a torrent, either as a CBZ (comic book archive) or PDF file. The CBZ is here:
And the PDF is here:
Look for Chapter Two to be coming in April, where Moira Weir starts checking out the strange Professor Corwin.  The mad science will be kicking into high gear, and believe me, Lon has already drawn some amazing stuff to represent this.  So stay tuned!
Update 20110402 at 1300 GMT: Since Issue #2 is now posting out here at EroticMadScience, Issue #1 is now on its own sub-page here.