Back when I first commissioned the Chimera Genesis image for this site's first anniversary post, 3D artist Niceman thoughtfully suggested that he could do a steampunk variant on the same theme.  I put that in the mental folder of "interesting idea, must think more about it."  Chimera Genesis proceeded to storm to triumph, being featured not just here but also in a post by überblogger Violet Blue.  Around that time, Niceman's proposal swiftly departed the limboland of "interesting idea" for the blessed region of "I'd be a fool not to do this."  I told Niceman, in effect "I won't even ask exactly what you've got in mind, I'll commission the steampunk version."
And I would have been a fool not to have, to, seeing the stunning image Niceman came up with.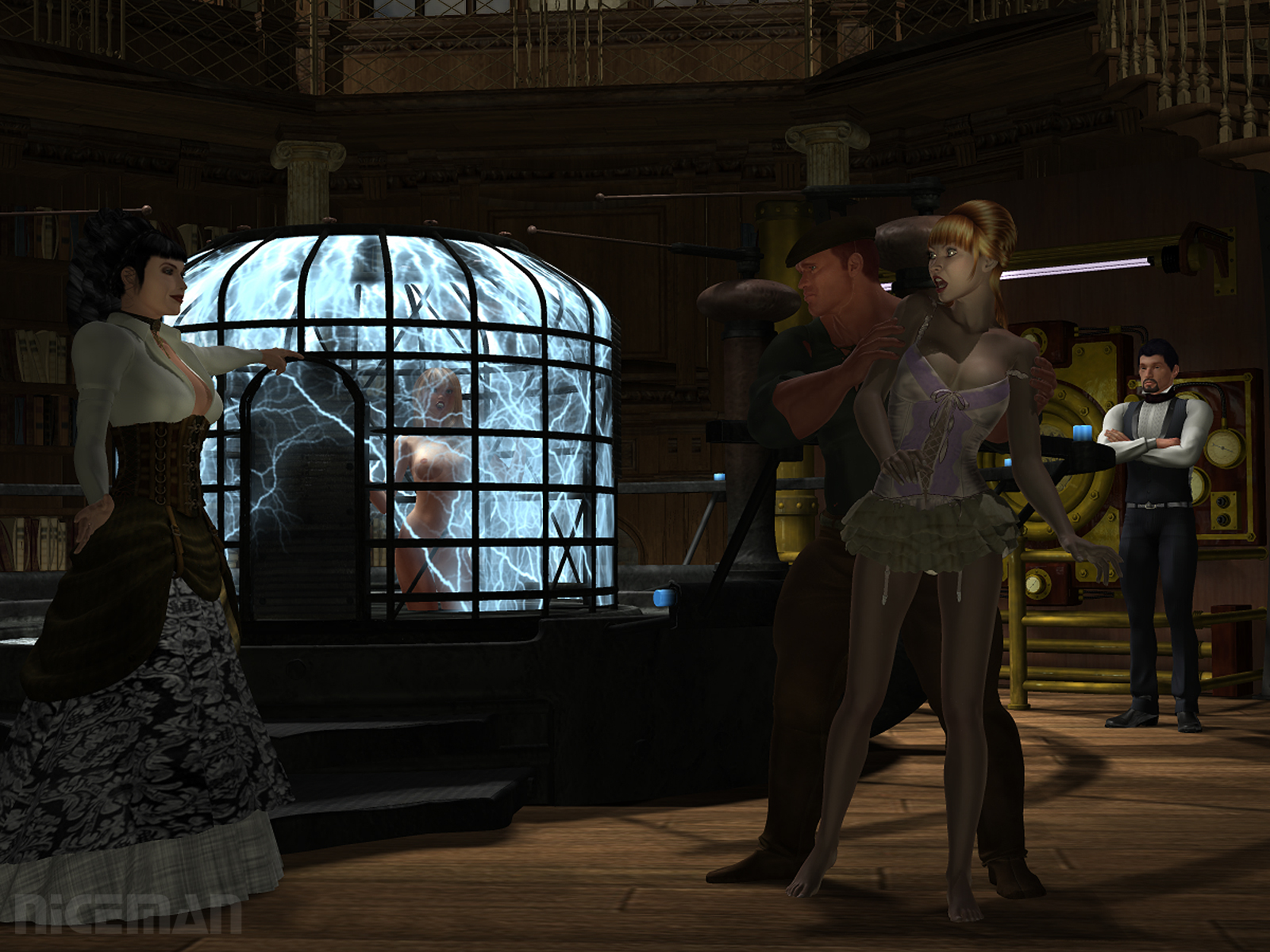 (The in-post version really can't do it justice, so click on the image for full-size version.)

Steampunk Chimera Genesis by by Niceman, commissioned by Dr. Faustus of EroticMadScience.com is licensed under a Creative Commons Attribution-NonCommercial-NoDerivs 3.0 Unported License.
The story here is the same, but the historical setting is different.  Mad science is being used to turn two women into one with the memories and skills of both.  There's a lot to love about this image:  the fact that a lady mad scientist seems to running the show here, and the shocked "I didn't sign up for this" look on the faces of one of the experiment's subjects.  Even the nineteenth-century underwear has a nice fetishy appeal, somehow.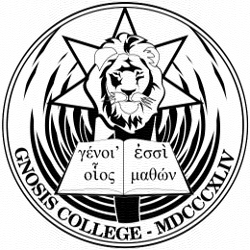 You know, given how much fun steampunk and dieselpunk and all that are, I really ought to do more with the history of Gnosis College.  I mean, as you can see from the college seal (recently worked up for me by Lon Ryden, thanks Lon!) the college was supposedly founded in 1844 (the year that Nietzsche was born and Marx wrote his Economic-Philosophical Manuscripts), and those Victorians could get pretty darn kinky when you looked closely at them.
Must write more…ever more…