Following last chapter's excellent practice, Lon did a pinup of Moira.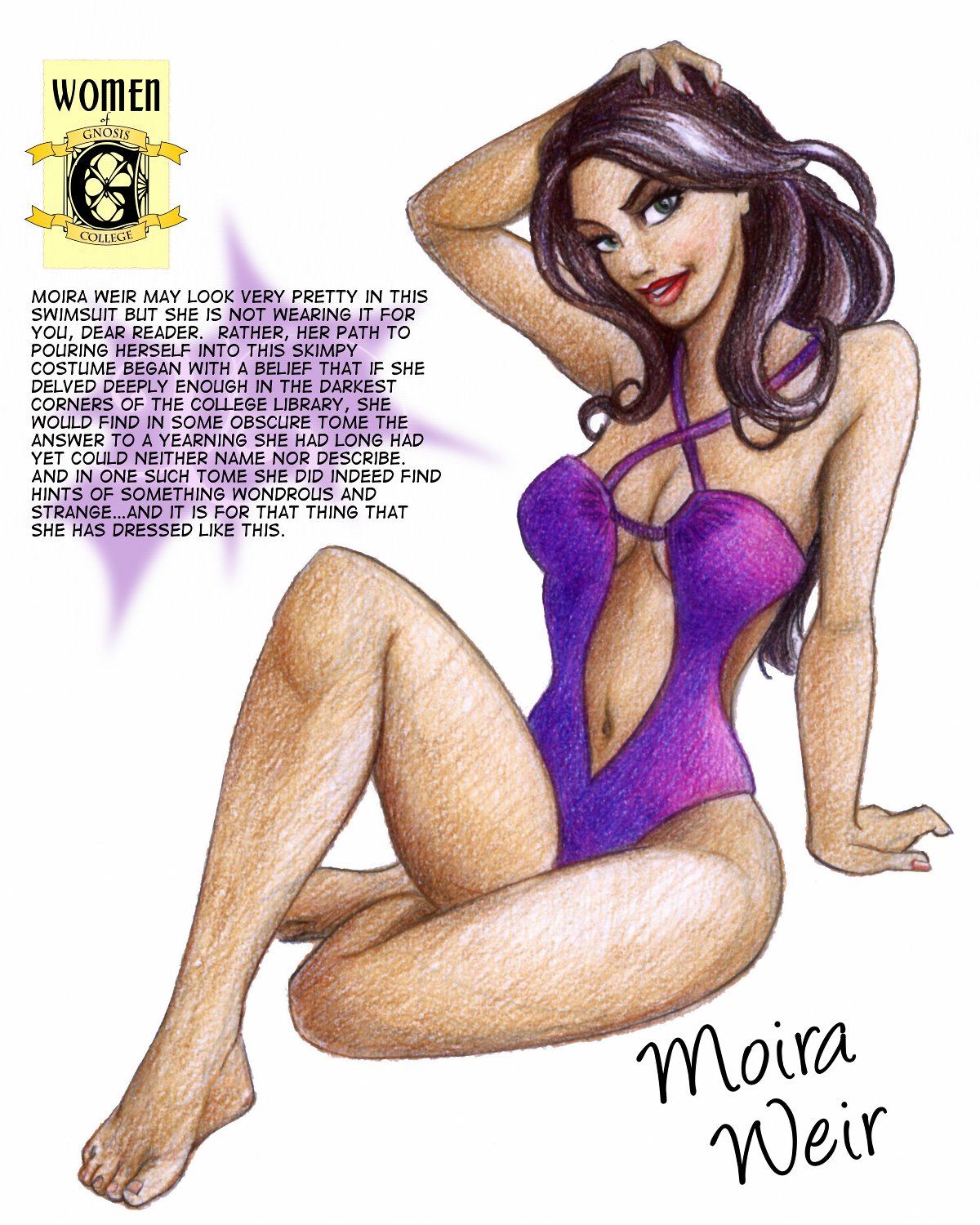 (Click on the image for larger size.

Apsinthion Protocol Chapter Two, Moira Pinup written and commissioned by Dr. Faustus of EroticMadScience.com and drawn by Lon Ryden is published under a Creative Commons Attribution-NonCommercial-NoDerivs 3.0 Unported License.)
And that concludes The Apsinthion Protocol, Chapter Two. Stay tuned for Chapter Three, coming in May. In the meantime, if you want this chapter in different formats, they are available as torrents. For really high-quality versions of the images that you can readily read in with comic-book reader software, you can get a CBZ version:
For slightly lower-quality images in an easily accessible version you can get the whole things as a PDF file:
And if you want to try the experimental e-book version, you can try the .mobi file:
Happy reading!