A change of pace, and a satirical cover for Chapter Three. It will all make sense once you all have read the chapter.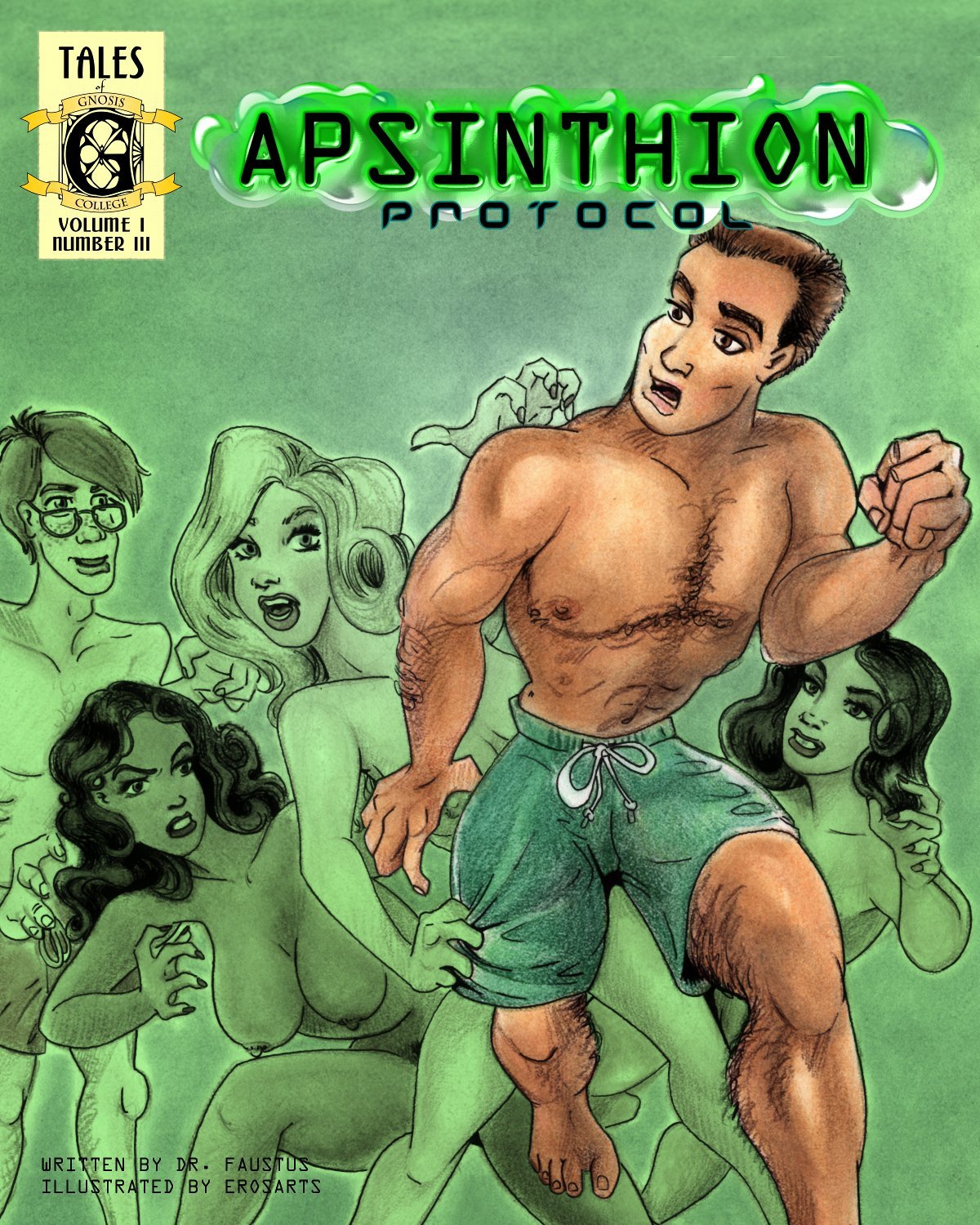 (Click on the image for larger size.

Apsinthion Protocol Chapter Three, Cover written and commissioned by Dr. Faustus of EroticMadScience.com and drawn by Lon Ryden is published under a Creative Commons Attribution-NonCommercial-NoDerivs 3.0 Unported License.)
Looks like we're in for another interesting month.