As a special treat for this November Sunday, I'm including a new piece of Bespoke Art, this one created by the artist AmourVorer and depicting, appropriately, an act of consensual undersea consumption.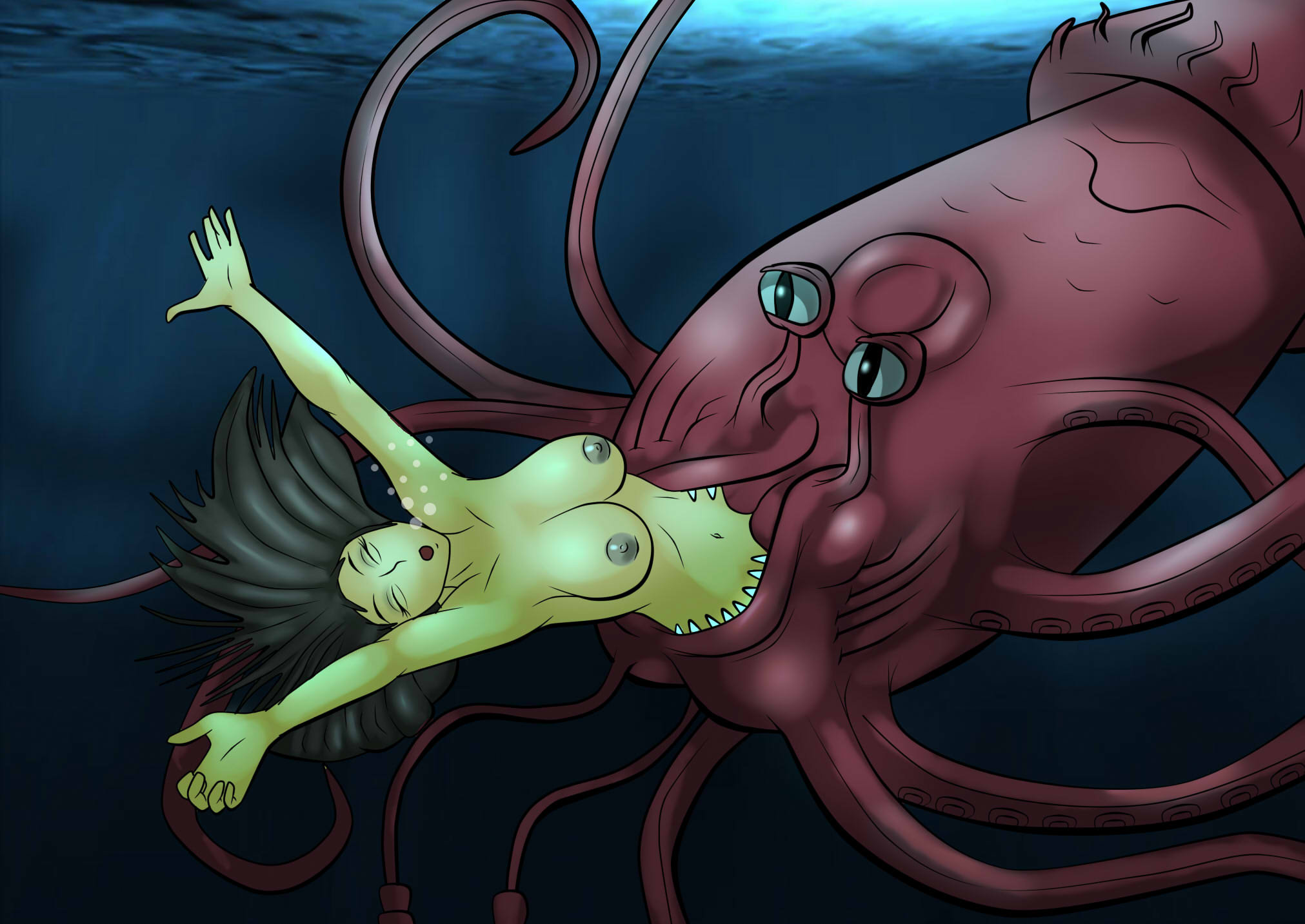 (Click on the image for larger size.

Undersea Surrendercommissioned by Dr. Faustus of EroticMadScience.com and drawn by AmourVorer is published under a Creative Commons Attribution-NonCommercial-NoDerivs 3.0 Unported License.)
The scenario is connected with a mad-science story not directly part of the Tales of Gnosis College, involving serial acts of consensual vore. I only have a fragment of the project, which you can read here if you would like. Not sure where it's going, exactly, but sometimes coming up with the art helps create the inspiration.